If you plan to file a personal injury claim against another person whose negligence caused your car accident or premises liability accident in North Carolina, you have a limited amount of time in which to do so. In most cases, the personal injury statute of limitations in North Carolina prohibits lawsuits from being filed more than three years after the cause of action. 
How long after my accident do I have to sue someone for damages?
A personal injury suit is often a victim's last resort for recovering financial compensation, so it is important to know the statute as it applies to your case. It takes a great deal of time and effort to investigate an accident, determine liable parties, track down various documents and records, decide what the lawsuit will claim, and estimate the amount of compensation owed.
The majority of North Carolina lawsuits are filed only after negotiations with the insurance provider have reached an impasse although negotiations can't truly begin in earnest until the victim has reached maximum medical improvement and their current and anticipated medical costs can be properly calculated.
Depending on the severity of your accident and injuries, a three-year window to investigate an accident and file a personal injury suit is probably not as long as it sounds. This is one of the many reasons it is vital to your case to meet with a North Carolina personal injury lawyer from Shapiro, Washburn & Sharp as soon as possible after your accident. 
Civil Statutes of Limitations in North Carolina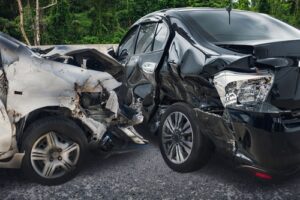 The deadline for filing a civil suit in North Carolina varies based on the individual claim. The different types of civil claims that are subject to a predetermined deadline are:
Personal injury claim:

Three years

Workers' compensation claim:

Two years

Medical malpractice:

Three years and, in some cases, four. Only one year after a foreign object, such as a sponge or surgical instrument, is discovered inside the patient  

Damage to personal property:

Three years

Trespassing:

Three years

Fraud:

Three years

Slander or libel:

One year

Collection of rent arrears:

Three years

Written or oral contracts:

Three years

Judgments such as small claims court collection:

10 years  
Exceptions to the Statute of Limitations
North Carolina law understands that there are some scenarios that call for the amount of time provided for bringing a personal injury claim to be extended. These situations include:
Cases involving a claimant with a legal mental disability or a claimant who was a minor at the time of the accident, since both would be considered

mentally incompetent

. The three-year clock begins to tick once the claimant is declared mentally competent or turns 18.

Cases in which the potential respondent named in the suit does not live in North Carolina. The time during which the respondent lives out of state or is continuously absent from the state for a year or more is not time that is included in the statute of limitations.  
Call Our North Carolina Law Offices Today
The statute of limitations is designed to make sure that legal claims move along in a timely manner before the reliability of any eyewitness testimony and other evidence declines. It is important for personal injury victims to know how the statute of limitations applies to their case.  
If you were seriously injured because of another person's negligence, we urge you to talk to an experienced North Carolina personal injury attorney from Shapiro, Washburn & Sharp. We have the resources, skills, and knowledge to make sure your claim is handled correctly. If we cannot successfully negotiate an equitable settlement offer for you, we will file a suit and seek justice for you in court. Schedule a free case review with one of our esteemed attorneys today by calling us at (833) 997-1774, or filling out the contact form on our website. 
Related Content