In 2015, a 58-year-old man riding his bicycle in Sherman Oaks, California suffered severe injuries when his bike hit a pothole, causing him to lose control of the bike and fall to the ground. The man suffered severe traumatic brain injury and multiple fractured bones. He sued the city of Los Angeles, alleging in his suit that the pothole was a "concealed trap for bicyclists," due to the low lighting and the "defective conditions" of the road, the "failed attempts to repair the pothole," and the high amount of pedestrian and bicycle traffic.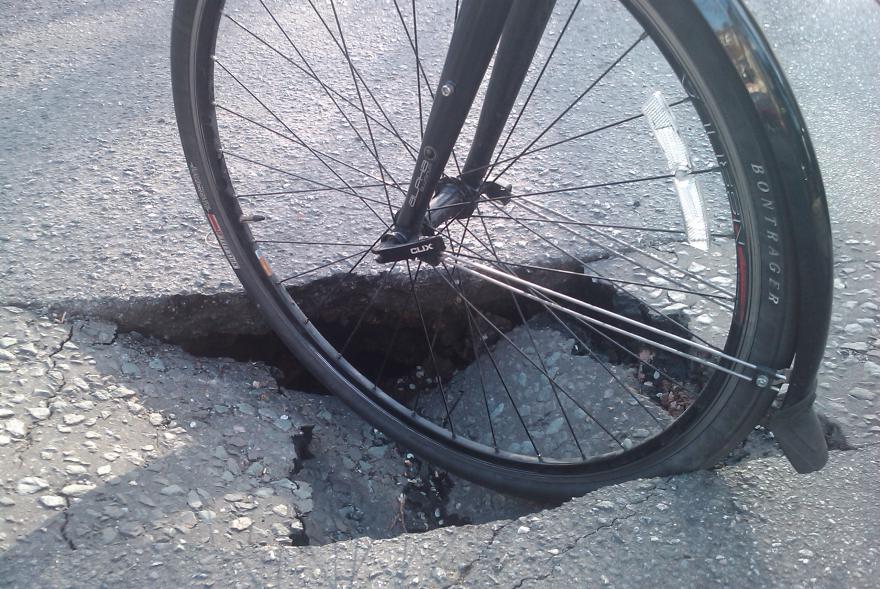 The city apparently agreed with him, and last month the Los Angeles City Council voted 11-0 to approve a $6.5 million settlement. Six months ago, the council also settled another bicycle accident lawsuit. In that suit, the family of a man who was killed in an accident caused by uneven payment settled with the city for $4.5 million.
LEARN MORE
Bicycle Accident Statistics
Last year, there were 840 people killed in bicycle accidents, a 12 percent jump from the year before. Thousands more were injured. According to national statistics, bike accident injuries and deaths cost more than $4 billion per year.
Many of those accidents were caused by motor vehicles. However, there are also many bike accident injuries which occur because of poorly maintained roads, like the two accidents mentioned above. What legal recourse do accident victims have if the at-fault party is a municipality or other government entity and how is that to you know who to file a claim against? A North Carolina attorney can help you determine who the responsible party is.
Just as property and business owners have a duty of care to keep their property free of hazards that could cause a person harm, cities and towns also have the same duty of care to maintain bike paths, streets, and sidewalks. When a person is injured because of poorly maintained area that was the municipality's responsibility, they may be held liable for any injuries that are caused by that failure to maintain.  Some examples of these failures include:
Debris or trash on the road;
Faded line markers;
Lack of traffic lights or signage;
Overgrown trees or plants;
Poor drainage;
Poor or inadequate lighting;
Potholes; and
Uneven or broken pavement.
These types of injury cases can be complex because of the different agencies that may be involved – such as determining whether the area falls under the state, county, or city jurisdiction – as well as the protection of sovereign immunity which can come into play. This is why you should seek out the representation of a skilled North Carolina bicycle accident attorney to handle your case.