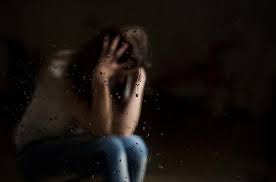 While there is much discussion about physical injuries from a car accident, there is not a lot of information about the emotional trauma that many people deal with when they have been in a crash. Many people who have been in car accidents – especially serious ones – experience some type of anxiety, depression, or post-traumatic stress syndrome after the crash. For example, it is not uncommon for a person to become filled with anxiety or even fear every time they have to get back behind the wheel or even as a passenger.
If you have been in a crash and are experiencing symptoms of emotional trauma, contact a Virginia car accident attorney to find out what type of legal recourse you may have.
What are the symptoms of emotional trauma?
Every car accident victim who experiences mental or emotional trauma differently. While some vehicles may experience symptoms immediately following the event, other victims often develop trauma over time. One of the most common emotional issues that car accident victims suffer is PTSD. Symptoms of PTSD include:
Emotional numbness
Feeling on edge
Feeling out of place
Feelings of anxiety or hopelessness
Flashbacks
Inability to relax
Inability to sleep
Recurrent nightmares
Sudden outbursts of anger
Who will develop PTSD after a crash?
While anyone can develop PTSD after experiencing a car accident, the following factors may make someone more at risk for developing the disorder:
The victim has a history of prior trauma
The victim has prior issues with psychological adjustment
There is a family history of psychopathology
The victim has a perceived life threat to themselves or others
The victim does not have the social support following the accident
The victim has high levels of emotion (fear, guilt, helplessness, shame) during or immediately following the accident
What type of treatment can help a victim suffering from PTSD?
Any victim dealing with PTSD should seek the assistance of a licensed therapist who has experience working with people who have PTSD. Their primary care physician should be able to provide a recommendation.
It is also important that victims try to maintain their regular routine as much as possible, although this may be difficult if a victim has also suffered serious physical injuries in the car accident. Normal routines help alleviate emotional stress. If the physical and/or emotional injuries negatively impact the victim's daily life, they may also be entitled to financial compensation in any car accident claim or lawsuit that may be filed against the at-fault party or parties.
Victims should also seek out legal counsel to help with any car accident claims. It is important for victim to document all of their physical and/or emotional symptoms, treatments, and expenses both before you are able to speak with an attorney and continuing while he or she is working on your case. All of this information can be used as evidence to help prove the damages the victim has suffered because of the accident.
Contact a Virginia Personal Injury Attorney for Assistance
If you have been injured in an accident caused by another party, contact a Virginia Beach car accident attorney to find out what legal options you may have. Not only may you be entitled to medical expenses and loss of income, but you may also be entitled to financial compensation for pain and suffering, emotional anguish, permanent disability, and any scarring or disfigurement your injuries may leave.
The legal team from Shapiro, Washburn & Sharp has been advocating for injured clients since 1985 and will do all we can to ensure you receive the best possible outcome under the circumstances of your case. If you would like to meet with one of our skilled Va. car accident attorneys to find out how we can help, call us today at (833) 997-1774 for a free case evaluation.
RELATED CONTENT