Riding a bicycle should not have to come with inherent risks associated with other drivers on the roadway. Unfortunately, bicycle accidents occur regularly, and those involved can suffer from significant injuries. At Shapiro, Washburn & Sharp, we are here to help if you need a Virginia Beach bicycle accident lawyer. If you or somebody you love has been injured in a bicycle accident caused by the actions of another driver on the roadway, we want to help you recover full compensation for your losses.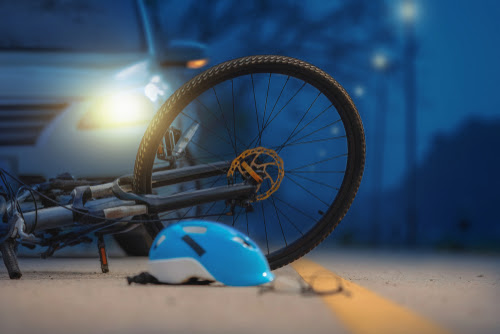 Why Choose Shapiro, Washburn & Sharp for a Bicycle Accident Claim?
At Shapiro, Washburn & Sharp, our personal injury lawyers have more than 75 years of combined legal experience to bring to your side.
Our Virginia Beach injury lawyers have obtained significant multimillion-dollar settlements on behalf of clients throughout Virginia, and we are respected by our peers, rivals, and the courts.
Our team handles only personal injury law cases, which allows us to focus our resources to help pedestrian and bicycle accident victims secure the compensation they need.
How Will an Attorney Help a Virginia Beach Bike Accident Case?
Bicycle accident cases can become complex, particularly when standing up to aggressive insurance carriers and at-fault drivers. However, a Virginia Beach bicycle accident attorney will be able to handle every aspect of these claims on behalf of their client. This will include conducting a complete investigation into the incident in order to determine liability. An attorney will gather photographs and video surveillance, eyewitness statements, and accident reports in order to prove fault.
As an investigation is ongoing, an accident attorney in Virginia Beach will also make sure that their client is fully evaluated by medical and economic professionals while simultaneously negotiating with insurance companies to recover maximum compensation.
Common Causes of Bicycle Accidents in Virginia Beach
Bicycle injury accidents occur in a wide variety of ways throughout the Commonwealth of Virginia and here in Virginia Beach. The reality is that there are many bicyclists around, but vehicle drivers often fail to give them the respect they deserve on the roadway. Virginia law treats bicycles just like other vehicles. The purpose of this law is twofold:
Bicyclists must obey all traffic laws just like other vehicles.
Vehicle drivers are required to share the roadway with bicycles like they do other vehicles.
Some of the most common causes of bicycle accidents in Virginia Beach include other drivers:
Failing to yield the right of way
Passing bicyclists to closely
Following bicyclists too closely (tailgating)
Road rage incidents
Driving too fast for conditions
Operating while distracted by phones or other devices
Operating while impaired by alcohol or drugs
Data available from the Virginia Department of Motor Vehicles shows us that there were 560 total bicycle accidents across the Commonwealth during the latest reporting gear. Out of these incidents, eight people lost their lives and 531 individuals sustained an injury. This data indicates that nearly every reported bicycle accident results in some sort of injury or fatality for the bicyclist.
Those who do survive a bicycle accident often sustain severe injuries. This can include, but is not limited to, the following:
Broken or dislocated bones
Spinal cord trauma with paralysis
Traumatic brain injuries
Open head or facial wounds
Severe lacerations or road rash
Amputations or crush injuries
Internal organ damage
Internal bleeding
In the event of a death in an accident, please speak to a Virginia Beach wrongful death lawyer as soon as possible.
Type of Compensation Available for a Virginia Beach Bicycle Accident
Bicycle accident victims in Virginia Beach may be entitled to various types of compensation if their accident was caused by the actions of another driver. Similar to car accident claims in Virginia Beach, the vast majority of bicycle accident claims will be resolved through settlements with insurance carriers, though some may go all the way to a personal injury trial.
Bicycle accident attorneys work diligently to recover both economic and non-economic damages on behalf of our clients:
Economic damages. This focuses on the types of compensation that are relatively calculable after a bicycle accident occurs. This can include a victim's:

Medical bills
Household out-of-pocket expenses
Lost income
Property damage

Non-economic damages. This type of compensation focuses on more immeasurable losses that a bicyclist is likely to sustain. This includes losses such as a crash victim's:

Physical and emotional pain and suffering
Loss of enjoyment of life
Loss of consortium for family members or a spouse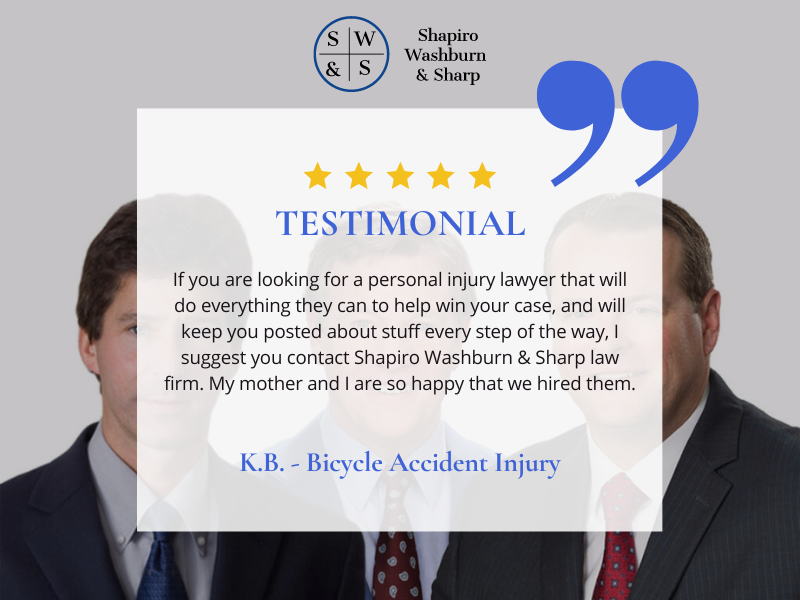 Who Is Liable for a Bicycle Accident in Virginia Beach?
Who is liable for a bicycle accident in Virginia Beach will depend on who was at fault for causing it. However, it is common for each party involved to blame the other. Although drivers are primarily thought to be responsible for bicycle accidents, any party that contributed to the crash can be liable. Therefore, fault will be determined based on a thorough investigation to discover which party acted negligently. Proving a party is liable for a bicycle accident involves demonstrating the following four elements of negligence:
Duty of Care: The defendant (at-fault party) owed you a duty of care (e.g., drivers must follow traffic laws).
Breach of Duty: The defendant breached their duty of care (e.g., failing to yield when turning left ).
Causation: The defendant is directly responsible for your injuries (e.g., the injuries you suffered in the bicycle accident would not have occurred but for the defendant's breach of duty).
Damages: You suffered financial and/or personal losses as a result of the accident (e.g., medical bills, lost income, pain and suffering, etc.).
Multiple parties will share responsibility in some instances, such as the driver and the bicyclist. In those cases, Virginia's harsh rule of contributory negligence will apply. Under this law, you cannot recover compensation if you were at all to blame for the accident.
What to Do After a Bike Accident in Virginia
Although the aftermath of a bicycle accident can be overwhelming, try to stay calm and take the following steps:
Move to Safety
If the collision takes place on the road, move to a safe location, if you can to avoid oncoming traffic.
Call 911
If you require emergency medical care, call 911 as soon as possible. On the other hand, if your injuries do not seem serious, it is still wise to notify the police. You may be in shock, and it is possible your injuries are more severe than you know. An officer will arrive on the scene who can gather information such as the driver's phone number and insurance policy information. They will also create an accident report with those details. They will also include facts on the scene, statements from the parties involved, their opinion on how the accident occurred and who was at fault, statements from eyewitnesses, and more. This report can weigh heavily in an insurance company's decision on fault.
Document the Scene
If you are not transported to the hospital, try to stay at the scene and gather as much evidence as possible. Take photos and/or videos of where the collision occurred, the surrounding area, the vehicle, the point of impact, your bike, injuries, any debris, road conditions, traffic signs, etc. If there are any witnesses, ask for their contact information and if they can record a brief statement of what they saw on your phone.
Seek Medical Care
If you are not taken to the hospital, see a doctor as soon as possible. There must be medical documentation on the extent of your injuries and linking them to the bicycle accident.
Never Discuss Fault
It may be tempting to talk about fault or the cause of the accident at the scene, but anything you say can unintentionally hurt your claim.
Contact an Experienced Virginia Beach and Norfolk Bicycle Accident Lawyer
Consult an attorney as soon as possible. They can advise you on your legal options and guide you through the claims process.
Time Limit for Filing a Bicycle Accident Claim in Virginia
The personal injury statute of limitations in Virginia is two years from the date an injury occurs. Virginia Beach bicycle accident victims have a two-year window to file a claim, or they will not be able to recover the compensation they are entitled to. However, insurance carriers in these cases have very strict important deadlines, often within a day or two after a bicycle crash occurs. Failing to promptly report a claim could result in the insurance carrier denying any compensation. It is important for bicycle crash victims to report the crash as soon as possible without putting off the claim.
Virginia Beach Bike Laws
All bicycle riders should know and understand the laws surrounding bicycle usage to keep themselves and others safe on the road. A few of these laws include Virginia Code § 46.2-903 which prohibits bicycle riders from using sidewalks for biking all around the Commonwealth. Virginia Code § 46.2-906 prohibits bicyclists from carrying more persons than what the bicycle is designed and equipped for.
Additionally, Virginia Beach City Code §7-50 states that any bicycle rider under the age of 14 is required to wear a helmet while riding. Although it is not required for other ages, it is highly recommended for all persons of any age to wear a helmet while riding a bicycle to keep themselves safe and minimize injuries if they were in an accident.
How to Afford a Bicycle Accident Lawyer
The attorneys at Shapiro, Washburn & Sharp Virginia Beach take bicycle accident cases on a contingency fee basis. This means the clients will not have to worry about paying a dime and legal fees until after we recover the compensation that they are entitled to. This means no upfront or out-of-pocket costs. If we do not win, our clients will not pay anything.
Call a Virginia Beach Bicycle Accident Attorney Today
If you or somebody you love has been injured in a bicycle accident caused by the negligence of another driver on the roadways of Virginia Beach, the team at Shapiro, Washburn & Sharp is standing by to help you today. We have the resources necessary to handle complex bicycle accident investigations, and we know what it takes to stand up to aggressive insurance carriers. Let us help you recover total compensation for your losses. When you need a Virginia Beach bicycle accident attorney, you can contact us for a free consultation by filling out the contact form below or calling us at (833) 997-1774.