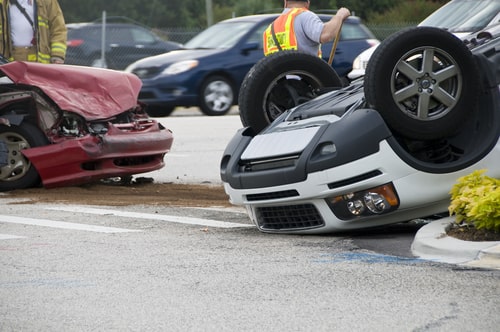 Car crashes are jarring, sudden, and expected events. The mere fact of being involved in a car accident, regardless of how severe, is enough to cause anyone to be disoriented or confused. Unfortunately, what you do and say in the minutes, hours, and days after your collision can make a major difference in getting the compensation needed to recover from your injuries.
What to Do After a Car Accident in North Carolina
Even a minor car accident can result in major injuries and property damages, and there are steps you need to take to protect yourself. The California Department of Insurance (DOI) urges motorists to do the following:
Stop immediately at the scene, being careful to avoid blocking traffic if possible.
Notify the state police or the local law enforcement agency.
Call 911 if anyone is injured at the scene.
Exchange personal contact information with other drivers, along with your driver's license, vehicle registration, and insurance numbers.
Get the names and contact information for any potential witnesses at the scene.
Use your cell phone to take photos of where the accident occurred and the damage to your vehicle.
Even if you suspect your injuries are minor, seek medical treatment right away. There are many serious and potentially debilitating conditions that have symptoms that can take days or even weeks to appear. Failing to get medical care and to follow your doctor's instructions in regard to treatment and work or activity restrictions could jeopardize your rights to compensation.
Dealing with Insurance Companies
It is important to notify your insurance company as soon as possible after your accident, even if you were not at fault. In most cases, your insurer will work with you to settle your claim. If another driver is at fault, compensation will be sought through their insurance company.
For most people, dealing with insurance companies can seem like a complicated process. You will likely be contacted by an insurance representative, seeking to get your version of events. While most people tend to think the insurance company is on their side, the fact is they are a for-profit business, and one of the ways they make money is by not paying out claims. Ways they may accomplish this include:
Disputing your version of events
Claiming you were partially at fault
Downplaying the extent of your injuries
Underestimating future treatment costs
Undervaluing your property damages
Let a North Carolina Car Accident Attorney Help You
Before making any statements, signing any documents, or accepting a settlement, contact Shapiro, Washburn & Sharp first. We can arrange a consultation with one of our dedicated North Carolina car accident attorneys, who can advise you on the best course of action to get the total amount you are entitled to. You have one chance to get the compensation you need for the damages you suffered.
If the crash was caused by another party who behaved recklessly or negligently, North Carolina allows victims to take legal action in order to be financially compensated for all of these financial expenses. Victims can also pursue damages for losses that are not economic, such as pain and suffering, scarring emotional anguish, and more.
Depending on the circumstances of your case, you may be entitled to medical expenses, loss of income, pain and suffering, and more.
Our legal team has successfully advocated for many clients who suffered brain injuries in obtaining the financial compensation they deserved for their injuries, including a record-setting mild brain injury verdict for $60 million, which was settled while on appeal. Call or contact our office online today to get the professional legal representation you need.
RELATED CONTENT