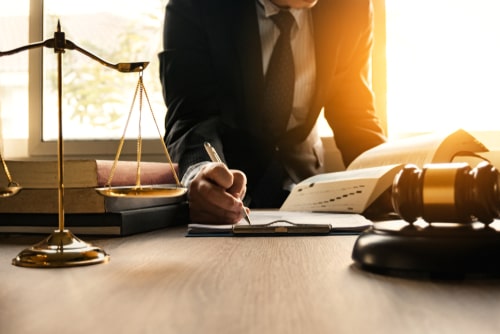 When a person has been injured in an accident, they often have medical bills for the treatment they need for those injuries. But, depending on the extent of the injuries and how long recovery will take, the victim may also be unable to work during this time. This loss of income can put a severe financial strain on a victim and their family. This pressure can result in even more emotional stress on a victim who may already be dealing with the stress of their injuries, pain, and recovery.
While obtaining financial compensation for medical bills is important, seeking financial compensation for lost wages is also just as important to ensure a victim is "made whole" after the accident. If you have been injured in an accident caused by another party and are unable to work while you recover or if you have been left permanently disabled because of the injuries, contact Shapiro, Washburn & Sharp to speak with of our Virginia accident attorneys to find out what your legal options may be.
When a victim needs to take time off to recover from an accident or other serious health condition, their job is protected under the Federal Family Medical Leave Act (FMLA). This law allows a person to take up to 12 weeks of time off to recover. However, there is nothing under the law that requires an employer to pay the employee while they are out. For most people, this means that once they use up their vacation time and/or paid sick time, their FMLA time is unpaid.
Types of Lost Wages
There are three types of lost wages that a victim can sustain when an injury leaves them unable to work. Both of these types are recoverable under a personal injury claim or lawsuit.
Past lost wage: These are wages that the victim was unable to earn because they were recovering from their injuries. For example, if a victim of a car accident could not work for two months and earned no income during that time, they may be able to recover the amount they lost in a car accident claim or lawsuit. If the victim used any paid sick time and/or vacation time during this recovery, they may also be reimbursed this amount since they are classified as a wage loss, as well.
Future lost wages: If the victim has suffered injuries that leave them permanently disabled and unable to work (either temporarily or permanently), the law allows they to pursue damages for the amount of income they would have earned during the rest of their working lifetime. For example, a construction worker suffers a spine injury and is left paralyzed in a car accident and unable to work. That victim can pursue damages to recover the income they would have earned the rest of their working life. If the victim was killed in the crash, their survivors can seek compensation for the future lost wages their loved one would have earned in a wrongful death lawsuit.
Diminished earning capacity: If the victim is able to return to work but not in the profession they had prior to the accident, then they may be able to pursue financial compensation for diminished earning capacity. This amount is the difference between what the projected amount they would have earned during their working lifetime and the amount they will actually now earn.
In order to prove lost wages, a Virginia personal injury attorney will need to show that the victim's injuries are the direct cause of the financial losses they have suffered. Some of the documents an attorney can use include:
A letter from the victim's employer confirming the hours and wages that they have lost.
A letter or wage from the employer's human resources department.
Bank statements and tax returns which show the wages the victim has earned prior to the accident. These documents can provide an estimate of what the victim has earned in the past and what they would have earned in the future had they not been injured in the accident.
If the victim is self-employed, they are still entitled to pursue lost income claims, however, these types of claims are more complex to prove. Your attorney will be able to explain to you the type of documents they will need in order to pursue this part of the claim.
Call a Virginia Accident Attorney for Help
The loss of income accident victims suffer can cause overwhelming stress on their finances. If you are an accident victim, contact our firm to speak with a Virginia beach personal injury attorney. Our legal team will evaluate your case and determine what types of damages you may be entitled to.
RELATED CONTENT