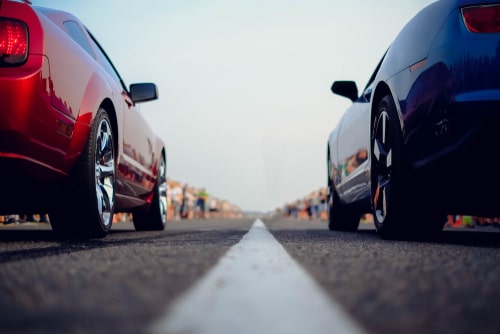 Many people take driving for granted and it is not uncommon for drivers to lose sight of just how significant a responsibility operating a vehicle really is. As a driver, you are in charge of operating a powerful vehicle that weighs thousands of pounds and has the capability of traveling at high speeds. While the majority of drivers adhere to traffic laws and speed limits, there are still too many drivers who operate their cars and trucks in such a dangerous manner that it puts other commuters at risk of being seriously injured or even killed. When a driver engages in reckless driving behaviors, they can be charged with a criminal offense. When that driver causes injury to another because of that reckless driving, they can also face civil actions in a personal injury lawsuit.
If you have been injured in an accident caused by a reckless driver, contact the law team of Shapiro, Washburn & Sharp to find out what type of legal options you may have. In the meantime, the following is a brief overview of reckless driving accidents.
Virginia's Reckless Driving Laws
In Virginia, a person who commits an act of reckless driving is charged with a criminal offense, not issued a traffic citation. Under the statute, a driver can be charged with reckless driving if they exceed the posted speed limit by 20 miles per hour or more. They can also be charged if the exceed 80 miles per hour regardless of what the posted speed limit is. Driving at high rates of speed, following too closely, weaving in and out of traffic, or erratically changing lanes are all examples of reckless driving behaviors. The offense is charged as a class 1 misdemeanor.
A driver who is found guilty of reckless driving faces serious penalties, including a jail sentence of up to 12 months, a fine of $2,500, license suspension of up to six months, and six DMV points.  
Negligence Per Se
The law may recognize a driver who has been convicted of reckless driving as negligence per se. This means that if the driver's reckless driving resulted in an accident that injured a victim, the victim does not need to prove that the reckless driver was negligent in order to hold that driver liable for any financial compensation the victim may be entitled to. Since the driver has already been shown to have violated the law, the presumption of negligence has already been established.
Victims need to keep in mind, however, that the attorney or insurance company of a negligent driver may still try to rebut the negligence per se presumption and this is why it is critical to have a Virginia car accident attorney advocating for you in any accident claims or lawsuits filed.
Because there is often a high rate of speed involved, injuries suffered by victims of reckless driving crashes are often severe ones and require extensive medical treatment and months of recovery. This can result in difficult financial losses for the victim. A reckless driver may be ordered to pay the damages for the victim's medical bills, loss of income, pain and suffering, emotional trauma. If the victim is left permanently disabled, they can also be awarded damages for that disability, loss of future income, and more.
Contact a Virginia Injury Attorney
If you have been injured in a crash caused by a driver who was engaging in reckless driving behaviors, contact a Virginia car accident attorney to see what type of financial damages you may be entitled to. Some of the losses you may be able to receive compensation for include medical expenses, loss of income, pain and suffering, emotional anguish, permanent disability, and more.
The legal team from Shapiro, Washburn & Sharp have been advocating for injured clients since 1985 and will do all we can to ensure you receive the best possible outcome under the circumstances of your case.
If you would like to meet with one of our skilled Va. car accident attorneys to find out how we can help, call us today at (833) 997-1774 for a free case evaluation.
RELATED CONTENT