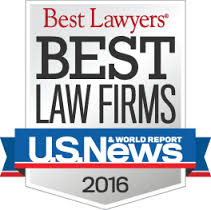 Picking the right VA personal injury lawyer to represent you in an accident case is a big decision which should not be taken lightly.  One top reason not to hire a particular attorney for your accident case is prior sanction for an ethical violation by the Virginia State Bar, which regulates lawyers on their licenses.
As a car accident lawyer who has been doing this kind of work for over two decades I cannot overemphasize the importance of performing research in order to pick the best lawyer before a case.  Among other research you should do, is to take a look at the Virginia State Bar's attorney search website where you can type in the name of a prospective attorney and make sure that they aren't ethically challenged. All you have to do is type in the last name of the attorney that you are thinking about hiring and you can see whether they have been disciplined by the Virginia State Bar which has the power to discipline all attorneys in the commonwealth.
Only public reprimands, or worse, are listed on the website.  This means that it will tell you if the attorney is a professional who has previously had his or her license suspended, revoked, or who violated state ethics laws and was sanctioned as a result.
I urge you to not hire an attorney who has been sanctioned by the State Bar.  A big reason is that other lawyers, and especially judges, know the people who have gotten in trouble in the past with the State Bar.  Reputation matters!
So, before you hire an attorney to handle your serious injury case in Virginia, take this simple step to be sure you're getting the right person for the job.  Even if the lawyer bought the most expensive sponsored link on Google AdWords making them first on the page, or has the loudest TV advertisement, you should make this simple inquiry into their ethics. Lawyers are not required to mention a State Bar sanction in their advertisements, so research on your part is necessary.