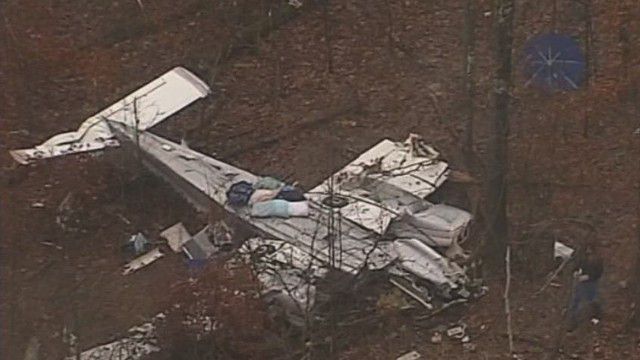 According to the Federal Aviation Administration , air travel is expected to double over the next 20 years. As plane traffic increases, so will risks for pilots and passengers to become victims of aviation accidents. 
Travel by air is generally considered to be a safe means of transportation, but when accidents do occur they often result in deaths. Smaller, less serious accidents involving private aircraft are more frequent than large passenger aircraft.  We have represented victims suffering serious personal injuries in airplane crashes.
Potentially liable (i.e., legally responsible) and negligent parties vary depending on the cause of the aircraft accident. The owner and operator of the aircraft certainly may be liable; manufacturers or maintenance suppliers may be liable in certain circumstances; even the federal government can have some responsibility in an aircraft accident or aircraft collision.
Click here to read our free guide "Airplane Accident Safety Guide"
Airplane/aircraft accidents often lead to serious injury and catastrophic death. In many cases, FAA and NTSB investigators simply attribute liability to airplane crashes to pilot error, or hazardous weather conditions. However, an aviation accident can often be attributed to the negligence of multiple responsible parties. We are airplane crash lawyers who know what and where to search for the evidence regarding negligence and incompetence that can cause the aviation accidental injury you or a family member has suffered.
We want to make sure that air travel and flying is a safe, enjoyable hobby, and safe means of transportation. One of our lawyers is a pilot, and his knowledge of piloting assists with aviation/airplane crash case investigations.  Back up your aviation accident lawsuit with our experience, reputation, and extensive knowledge relating to personal injury law and piloting duties.
Aviation accidents and airplane crashes are subject to a wide range of laws, treaties, and regulations, and it takes dedicated, experienced counsel to successfully handle an aviation case.  Our personal injury lawyers have the experience and specialized knowledge to represent individuals and families who have suffered some type of loss in an airplane accident, or other serious aviation mishap like an airplane crash, helicopter crash or aircraft accident.  Serious injuries can arise from all types of accidents. In cases involving death/fatalities, the families of a person killed can file a wrongful death claim under state laws, whether this occurs in Virginia or any other state.
Aviation/airplane accidents and death claims may involve the following:
aircraft component malfunction

power failure

jet engine and turbine malfunction

propeller defects

avionics

approach problems

airport negligence

airport environment obstructions

air traffic control

fixed base operator (FBO)

maintenance problems

airframe and power plant (A&P)

spatial disorientation

visual flight rules violations

instrument flight rules violations

instrument meteorological conditions

power line and telephone wire strikes
In order to prove negligence in a airplane/aircraft case, it is crucial to have personal injury attorneys/lawyers that have both knowledge of the field and real trial experience.  The Virgina/Carolina Law Firm of Shapiro & Appleton& Duffan routinely confer with some of the foremost medical experts in the country on behalf of their clients, and have a long and distinguished history of taking cases to trial with successful results. If you or a loved one has been the victim of a airplane/airline accidental injury, please send us a quick contact form or call us toll free for a free consultation today.