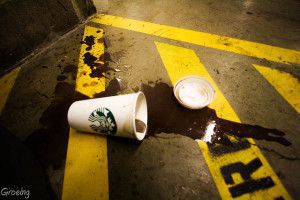 As Virginia slip and fall attorneys we know that this type of accident can seem trivial but often results in very serious injuries.  For example, a woman employee fell in her office building due to a leak in the skylights of the building's atrium. That day, the weather forecast called for 6 inches of rainfall. That morning there were no warning signs, cones, or tape that had been placed to acknowledge the danger of the leak. The woman was knocked unconscious and did not recall the reason for her fall at first. The woman ended up undergoing two spinal fusion surgeries. The cervical fusion surgery was successful in relieving pain in her neck and shoulder; however she still has chronic lower back pain, despite multiple steroid injections. There may be an additional fusion surgery to try and relieve her back pain.
The owner of the building had attempted to fix these lights multiple times, but he was still negligent for attempting repairs on poorly designed skylights. The owner of the building should have replaced the lights altogether. The owner also claimed negligence on the woman's part because she did not notice the water, and the owner also claimed that there is no proof that the water was a direct result of the leak as there were no witnesses to the direct cause of the water on the floor.
Clearly, though, it is the owner's responsibility to notice such hazards and mark them to make them noticeable to his employees. As for the cause of the water, I believe that we can safely say that no one deliberately spilled that much water on the floor.