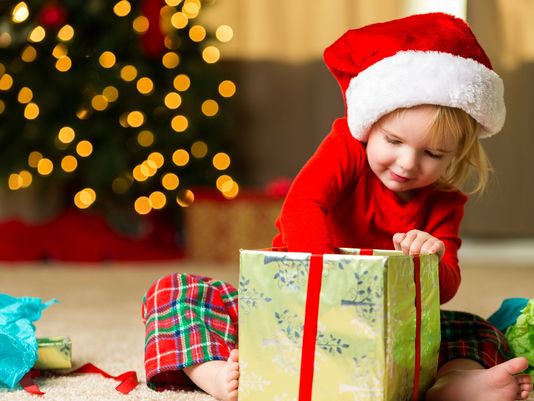 Every year, children across the country rush to their Christmas tree as soon as their eyes open to see what Santa Claus brought for them while they were sleeping. While we all know the magic behind the holiday and have long since learned the importance of the holiday goes deeper than monetary gifts, for the innocent children, the glory of the day is centered firmly around the shiny wrapped packages under the tree. Each year, the Consumer Product Safety Commission stops the production of many hazardous toys from reaching the hands of our little ones. Without fail, each year there is the inevitable media story of a family whose defective toy ruined their holiday celebration.
LEARN MORE
Who Is Responsible?
We are our biggest critic. When our children suffer an injury, we often begin to blame ourselves. Questions race through our minds, such as:
What did I do wrong?
How could I have prevented this?
How will they recover? and
How can we afford this?
The answer rests not with you, but with the manufacturer of the toy. All too often, corners are cut to increase the revenue of the product. These shortcuts result in property damage, injuries, and even death to consumers, while the manufacturer continues to make money on their product. There are strict testing requirements imposed by the Consumer Product Safety Commission (CPSC). However, many companies still choose to bypass these precautions.
What Are the Standards?
The Standard Consumer Safety Specification for Toy Safety is a document that is detailed far beyond the reach of this article. It includes each aspect of toy design, from the size of the parts to how loud the toy plays music. Testing conducted by a CPSC approved testing center is required, using the standard for comparison. Once the product has met and received a certification to meet each standard listed, a Children's Product Certificate is issued to signify it is compliant with all of the safety standards.
More Than Design Defects
Much more goes into the safety of children's toy products than just the design of the toy itself. Other avenues must be considered to improve safety, including:
Inadequate usage instructions
Improper warning labels
Manufacturer defects
Let Our Firm Help
If your child has suffered injury or loss as a result of a defective toy, we recommend contacting a Carolinas personal injury attorney as soon as possible. With the assistance of an experienced, aggressive, and proven lawyer, the negligent manufacturer will be held responsible for the injuries and damages their product caused.
If you are interested in discussing your options with North Carolina defective product attorney, contact Shapiro & Appleton today. Our legal team has more than 30 years of legal experience advocating for injured victims and their families and will work diligently to get you the financial compensation you deserve. Call our office today at (833) 997-1774 to set up a free and confidential case evaluation.