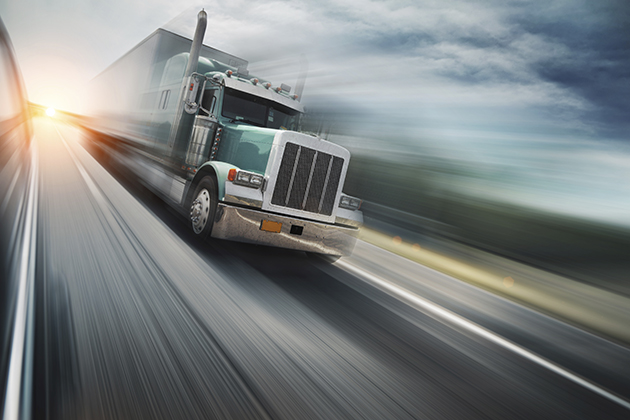 The Federal Motor Carrier Safety Administration (FMCSA) estimates that more than 273,000 wreck involving large trucks and tractor-trailers occur every year in the United States. As a result, over 110,000 people suffer serious, potentially life-altering injuries in these big rig wrecks, including over 5000 lives lost. Our truck accident injury law firm understands the complicated safety regulations in place to keep you safe and can help determine where negligence or product failure has occurred. 
Tractor-trailer and big rig accidents are different from typical motor vehicle collisions involving sedans, SUVs, and other smaller vehicles. Tractor-trailers are much larger than standard vehicles and can become involved in deadly accidents caused by jackknifing of a tractor-trailer or by vehicles sliding underneath the body of the truck.  Trucks are also top-heavy, which means they are more likely to roll over causing even more damage and devastation in its wake. This means it is more likely that drivers involved in serious truck accidents in and around Florida will suffer permanent injuries or even killed. Truck accidents are also different because truck operators must abide by many rules set by the FMCSA. These rules set the maximum number of hours a trucker may work in a day and a week, as well as establish rules for cargo loading and truck maintenance among other things. Any time a trucker violates the rules, this creates a presumption of negligence that can make it easier for you to pursue an injury claim. You should hire an experienced truck accidnet injury law firm that knows the FMCSA rules inside and out so you can build the strongest truck accident injury case.
The more serious the accident, the more important it is to have a trusted legal professional helping you get compensation. Our firm is here to help and we have decades of experience handling major personal injury cases. You have the right to pursue restitution for:
Medical costs
Lost income
Pain and suffering
Emotional distress
Funeral expenses, lost companionship and other damages (if you lost a loved one in the wreck)
Causes of Serious Truck and Tractor-Trailer Wrecks
Tractor trailer and commercial vehicle accidents are known to be caused by a variety of factors, with most serious accidents generally being attributed to:
Drunk driving
Vehicle safety
Driver skill level
Load shift / incorrect cargo stowage
Driver fatigue
Speeding
Overloaded trailers
Oversize cargo
Our firm has experience handling major truck accident injury cases. If you or a loved one is seriously injured in a truck accident anywhere in Florida, we're here to help.