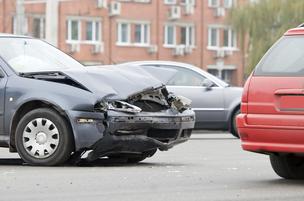 In the old days, a police officer filing a Virginia traffic accident report would have to write the document by hand and then wait six to nine months for the information to be distributed to various state agencies and included in various data bases. Now, however, with the help of a new totally automated and online system, your traffic accident information could be available for access in just hours.
Over the past two years, the Virginia Department of Motor Vehicles has developed the Traffic Records Electronic Data System (TREDS), an online database that allows the public to access detailed information regarding VA car accidents, truck accidents, motorcycle accidents, pedestrian accidents, and bicycle accidents across the state.
By filling out just a few fields of information, online users can see a wide variety of Virginia accident data, including information on:
Alcohol-related crashes
Speed-related crashes
Crashes that took place during certain time periods
Crashes that resulted in serious injury or death
Virginia highway safety trends
Traffic accidents in various Virginia counties 
Fatalities by jurisdiction 
Common types of Virginia traffic accidents
seat belt use and traffic accidents
Virginia officials believe that the ability to build reports that focus on specific aspects of traffic accidents – such as when or where the accident took place – will help researchers and safety advocates spot trends and patterns in the state's accidents. This will ultimately help Virginia officials make smart decisions on how to further lower the rate of fatalities and injuries.
Have you been injured in a Virginia car accident and are seeking more information on how and why your crash took place? Knowing the details of your VA car wreck – and having someone who is able to accurately analyze that data – is key to ensuring that you receive the compensation you deserve. The Virginia Beach accident attorneys at the Law Offices of Shapiro & Appleton offer free, private consultations to Virginia car accident injury victims who are looking for answers. Also be sure to order your FREE copy of Best Guide to Car Accident Injuries in Virginia.
RELATED CONTENT