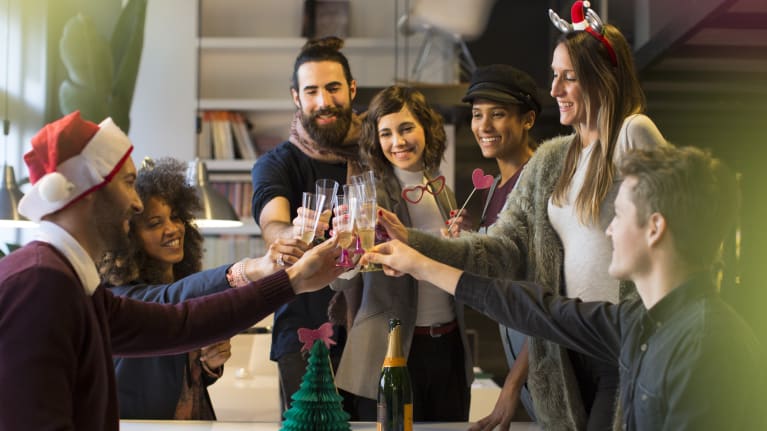 Thanksgiving is the "official" kick-off of the winter holiday season. This means time spent with family and friends, festive gatherings and parties, dinners out, and work celebrations. These events often involve the serving of alcohol. If any of your plans involve alcohol, you'll want to make sure to have a plan in place to make sure you and your loved ones arrive back home safely. Having a plan in place will help prevent not only the potential of drunk driving arrests, but also prevent the risk of alcohol-related crashes.
'Tis the Season
According to statistics from the National Highway Transportation Safety Administration (NHTSA), there are more than 25,000 drunk driving accidents during the holiday season which are responsible for the deaths of 725 victims. During other times of the year, alcohol is responsible for approximately 30 percent of all highway fatal crashes. However, during the time period between Thanksgiving and Christmas week, that number spikes to 40 percent, but during the New Year's holiday, drunk driving crashes are responsible for 60 percent of those deaths.
LEARN MORE
Keeping Safe
If you are attending a holiday event or other socializing, having a plan in place for transportation is the most important thing you can do in order to avoid the risk of driving under the influence. Even if you only plan on having a couple of drinks, you should still have arrangements made, either having a designated driver for the night or other alternative transportation arrangements. This can include using services such as cabs or a ride-sharing service, such as Uber or Lyft. If you are going to be one of a group of people going out, you may also want to consider renting a limousine for the night and split the cost among the group.
It is also a good idea to have a backup plan in place, in case something should happen, and your original plan doesn't work. For example, the person who is supposed to be the designated driver could become sick or – and this happens far too often – they end up drinking at the event even though they committed to be the designated driver. Knowing what you will do ahead of time is much safer than trying to figure it out after you've consumed a few cocktails.
Contact a Virginia Drunk Driving Accident Attorney
Unfortunately, no matter how many precautions you may take to stay safe, there are far too many other drivers on the road who fail to do the same. If you are injured in a drunk driving accident, contact a Virginia car accident attorney to find out what legal options you may have.
The legal team from Shapiro & Appleton have been advocating for injured clients since 1985 and will do all we can to ensure you receive the best possible outcome under the circumstances of your case. If you would like to meet with one of our skilled Va. car accident attorneys to find out how we can help, call us today at (833) 997-1774 or a free case evaluation.