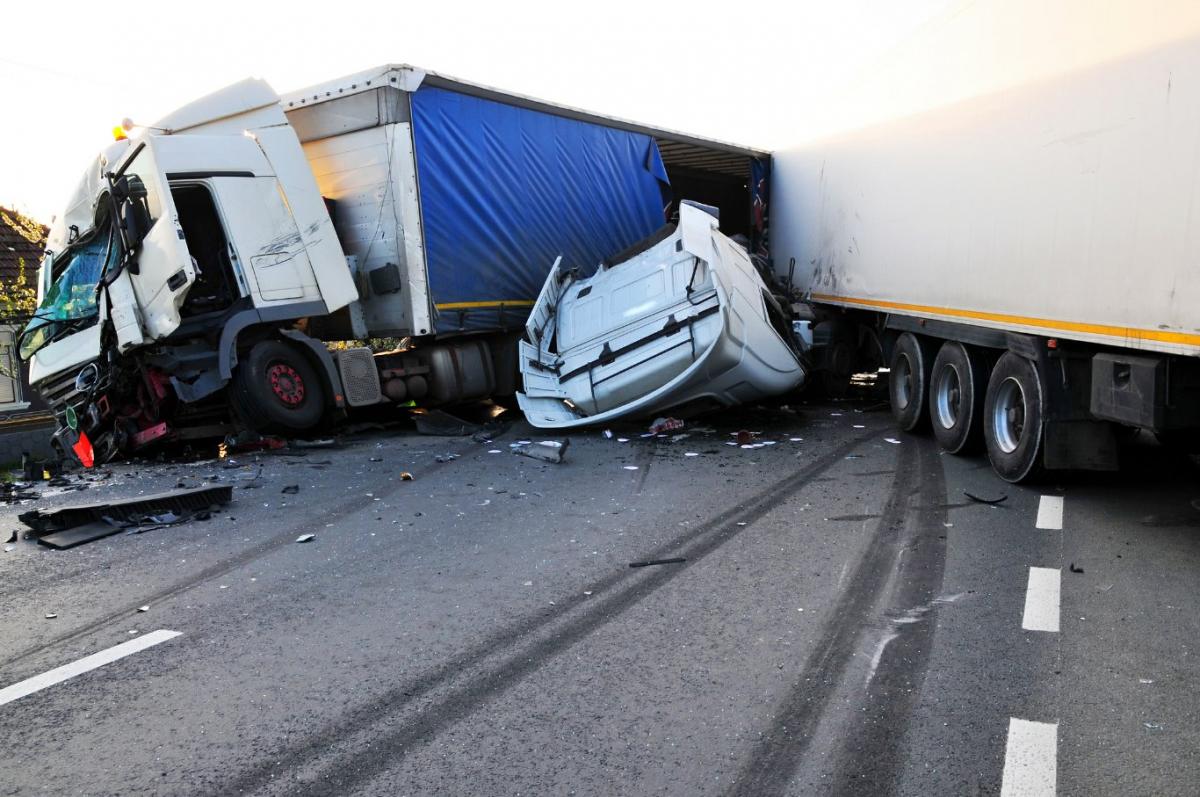 Commercial truck drivers and trucking companies operate under a web of overlapping state and federal regulations. For the most part, local rules align with those enforced by the U.S. Department of Transportation and that agency's Federal Motor Carrier safety Administration (FMCSA). Where differences exist, a Virginia or North Carolina personal injury attorney will know the specifics and apply the law to benefit their client.
Before going into details, understand that the existence of the nationwide and state-specific laws and regulations give truck drivers and trucking companies legal duties. Failing to meet those duties saddles drivers and companies with liability for accidents and injuries resulting from the failures. To take that explanation out of legalese, not following the rules means drivers and their employers have to settle insurance claims or pay court awards to accident victims.
LEARN MORE
Uniform Standards for Commercial Driver's Licenses
Qualifying for a CDL that allows a person to operate a tractor-trailer, large construction vehicle or hauler requires completing weeks of training, passing road and written tests, and receiving medical clearance. Commercial drivers are also subject to annual physicals, random alcohol and drug screening, and for-cause medical exams and blood and urine testing. The last requirements most often come into play following crashes.
Lacking a current and valid CDL automatically creates liability for a driver and their employer. Also, health problems that make a person dangerous behind the wheel should keep them off the road. Ignoring findings from physicals defeats possible defenses against liability that boil down to "I did not expect to pass out while driving."
Mandated Rest and Time Off Between Driving Shifts
Nearly all interstate truck drivers are limited to a total of 14 hours of duty during a 24-hour day. Additionally, drivers who cross state lines must document two 30-minute breaks driving their workday and 8 hours of time off the road between shifts.
Drivers frequently violate these hours of service rules, usually because they are under pressure from their employers to either meet strict delivery deadlines or face financial penalties. One of the best-known cases of truck driver fatigue contributing to deaths and disabling injuries is the wreck that nearly ended comedian Tracy Morgan's career and did take the lives of several of Morgan's friends.
Vehicles and Equipment Must Be Inspected and Maintained
To give just one example of this, 49 CFR § 571.121 spells out in exhaustive details the manufacturing and maintenance specifications for air brake systems. Because of this rule, victims of crashes due to faulty brakes on an 18-wheeler can have grounds for filing claims against the driver, the trucking company and the equipment manufacturer. The same holds for defective tires, bad hitches, etc.
Mandatory Insurance
FMCSA requires interstate trucks weighing more than 10,000 pounds to be insured for between $750,000 and $5 million against "bodily injury, property damage and environmental restoration." Virginia and North Carolina also enforce this rule, and additional insurance requirements exist for other types of commercial vehicles.
Other types of commercial trucks must be insured for specific amounts, and commercial drivers must carry their own collision and liability policies in order to keep their CDLs. Last, trucking companies often carry separate policies on individual tractors and trailers.
This all matters because victims of crashes caused by commercial truck drivers can file claims against each applicable forms of insurance.
State Personal Injury Laws
Trucking companies can almost always be held liable for the negligent or reckless actions of the drivers they employ. The technical term for this is respondeat superior, which means "let the master answer." Since the company has a legal duty to ensure that its driver is licensed, trained, sober, careful and operating with properly maintained equipment, the company bears responsibility for the errors of its employee and the defects of its truck.
Once a truck driver's and/or trucking company's fault for a crash resulting in injuries or death is established, the victims can claim
Compensation for past and future medical expenses,
Lost wages and loss of future earnings,
Pain and suffering, and
Punitive damages if the crash can be blamed on reckless behavior such as driving under the influence of alcohol or drugs.
EJL