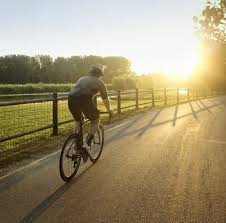 North Carolina weather is warming up and that means more people will be out enjoying the sun and participating in outdoor activities. One of the most popular of these activities is bike riding. There are a number of reasons why people ride – for pleasure, for exercise, and as a mode of transportation. Unfortunately, bike riding presents a significant risk for cyclists. In 2018, there were more than 850 people killed in bike accidents in the United States.
In North Carolina, there are approximately 1,000 cyclists involved in bike accidents that are reported to police each year. These accidents result in the deaths of approximately 20 victims and injuries to hundreds of others. It is estimated just under 100 of North Carolina bike accident victims suffer catastrophic injuries that forever change their lives and their families' lives.
Consider just how vulnerable a bike rider is. There is nothing that protects them when they are riding. The vehicles that cyclists share the roads with weigh thousands of pounds. When a car hits a bicycle, especially at significant speeds, there is nothing between the cyclist and the vehicle. Some of the injuries that cyclists suffer include:
Amputations
Brain injuries
Eye injuries
Facial and dental injuries
Fracture bones
Internal injuries (spleen, kidneys, vascular perforation, etc.)
Neck injuries
Paralysis
Rib fractures
Road rash
Skull fractures
Spine injuries
These injuries can result in the need for extensive medical treatment requiring months and months of recovery and rehabilitation. The victim may be left unable to work while they recover or even able to take care of their children. Depending on the severity of the injuries, the victim may be left with permanent disabilities that can forever alter their overall quality of life.
Financial Compensation for Bike Accident Victims
Victims of bike accidents that were caused by a vehicle driver's negligence or recklessness are entitled to financial compensation for the losses their injuries have caused them. The key to collecting damages is proving that driver's negligence. A North Carolina bike accident attorney can help.
Some of the factors that can help prove the driver's negligence include:
The driver was engaged in some type of distracted driving behavior, such as texting and driving, eating, etc.
The driver was under the influence of alcohol and/or drugs
The driver violated a traffic law, such as driving through a stop sign, traffic light, etc.
One way to pursue damages for injuries is to file a claim against the at-fault driver's vehicle insurance company. If the driver of the vehicle was working as an employee at the time of the accident, then the employer could also be liable for the crash. These claims can become more complex. No matter who was liable for the accident, a victim will likely be more successful at collecting the full amount of damages they are entitled to if they have a personal injury attorney advocating for them.
Insurance companies rarely offer victims the full amount they deserve, and any settlements usually involve some sort of negotiations. When dealing with victims who have suffered serious or severe injuries, insurance companies will often attempt to settle the case early before the full extent of the damage the injuries have caused have been determined and what the financial cost that will mean in the future for the victim and their family.
Let a Carolinas Personal Injury Attorney Help
If you were injured in a bicycle or any other type of motor vehicle accident, it is critical not to delay contacting a North Carolina bicycle accident attorney from Shapiro & Appleton right away. North Carolina injury laws have strict rules regarding how long you have to file your personal injury claim. If the statute of limitations expires, you will be unable to collect financial damages for any medical expenses, loss of income, pain and suffering, or any other losses you may be entitled to.
Our personal injury firm has more than three decades of experience working to ensure that victims get the financial compensation they deserve for the injuries they have suffered. Call our office today to schedule a free and confidential case evaluation.