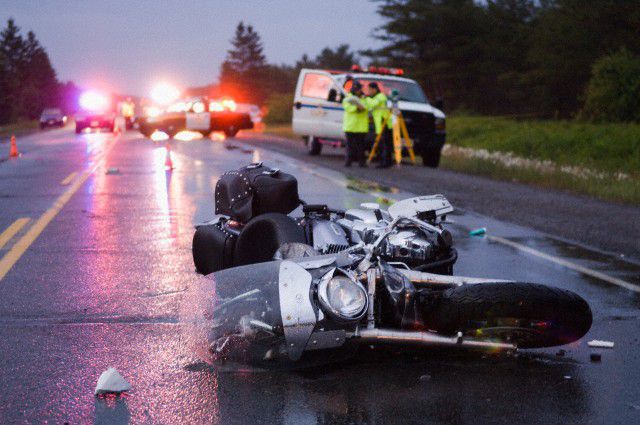 We often see wrecks involving motorcyclists that are catastrophic, sometimes even resulting in a loss of life.  Obviously, motorcycles leave the rider more exposed to severe injury than collisions involving two cars.  For this reason, it is critical that people on motorcycles protect themselves as much as possible using helmets and other devices.  According to the VA DMV there were 2005 motorcycle crashes in 2014.
If a car or truck strikes or clips your motorcycle and you take a spill on the pavement, all kinds of bad injuries can occur including road burn, brain injury and paralysis if you have a spinal cord injury.            
One major problem that we see as the lawyers for injured motorcyclists is the lack of sufficient insurance when there has been a serious injury.  Typically in Virginia (VA), you are limited to the amount of insurance coverage that is available from the at-fault driver who hit you on your bike and any insurance that you may be carrying on your motorcycle or other family auto policy. 
Unfortunately, we have seen many people over the years who were hurt and there was not enough insurance coverage to begin to handle all of the medical bills, lost wages, and other economic losses caused to a family after a serious injury.  So, if your husband or son likes to ride motorcycles for fun, or to commute to work, please make sure they keep the highest insurance coverage that they can afford, so that there are sufficient financial resources to help them get rehabilitated from, or adjusted to, a devastating injury.