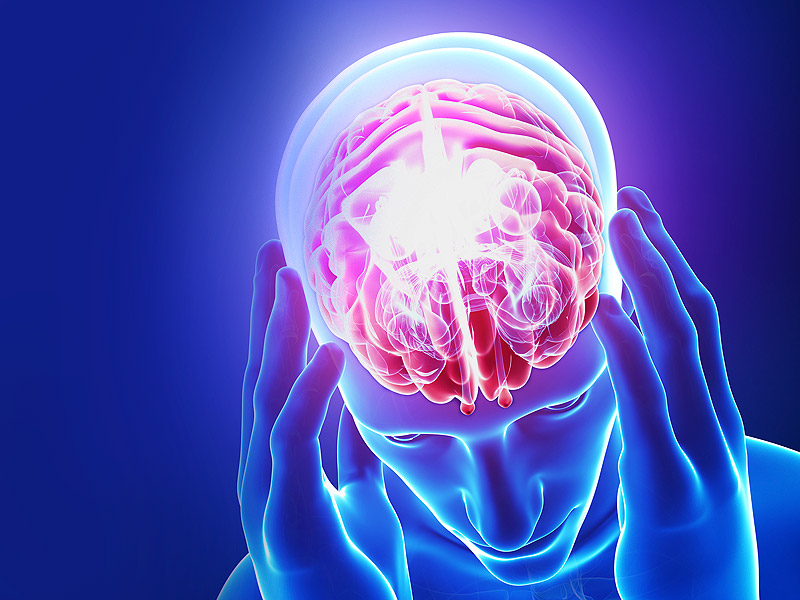 Our VA personal injury lawyers have extensive experience in handling brain injury/closed head injury personal injury cases, having handled and tried to verdict several substantial brain injury cases including a record personal injury case  in Northern Virginia that resulted in a $46 million verdict in 2000 (a lawyer with our firm was one of two attorneys representing a gas station worker who suffered a brain injury and massive orthopedic injuries — see "record verdict" under the case result section on this website). As in our case of a gas station worker who had the building walls crumbling around him, there are often no fractured skulls, no blood around the head, and many times is no initial diagnosis of brain/closed head injury, whether at the emergency room or soon thereafter.  How do our experienced personal injury lawyers assist a family with these type cases? Some answers follow.
Traumatic brain injury/closed head injury is a difficult medical diagnosis, sometimes even difficult for a doctor who specializes in brain injury (See our FAQ's section).  For this reason, a protocol of various tests is normally appropriate: CT scans of the brain, MRI of the brain, and neuro–psychological tests are done to evaluate whether a closed head injury may actually be a traumatic brain injury with permanent consequences.
All hospitals have consulting physicians/doctors who are neurologists, or neurosurgeons  (who operate on the brain) and specialists called neuro–psychologists, who generally administer written and verbal testing. Each of these types of medical/psychological experts and doctors know how to evaluate an infant/minor or an adult to determine if brain injury has occurred — apart from  the objective imaging results from MRIs or CT scans.  Memory and recall, and a host of other issues factor in the diagnosis.
In our law firm's record jury trial verdict in the year 2000, where various medical experts testified that our client suffered a brain injury, the defendant's medical experts said the plaintiff victim did not, and it is notable that the MRI did not show positive brain injury.  Despite the fact that the MRI did not show anything conclusive, based on all of the brain injury evidence the jury awarded a $46 million verdict nonetheless (later settled confidentially while the case was on appeal). According to many experts in the field of brain injury and closed head injury, a positive MRI result does not mean that a person is not suffering brain injury. In other words, there are a well-known percentage of victims of brain injury who will not show positive MRI results.
Testing by a neuro-psychological expert, or experts sometimes called neuro-psychiatrists, is vital in analyzing whether brain injury is present them.
In truck, semi/big rig and tractor-trailer cases, aviation/aircraft cases, in any case where a substantial traumatic impact occurs, brain injury also is something that may occur. Certainly, the impact of a 18 wheeler/tractor trailer on a car can be tremendously catastrophic and has a well-known history of causing brain injury. Naturally, falls from heights including aircraft/airplane crashes also are well known to be associated with brain injuries in survivors. Personal injury lawyers who represent someone suffering a brain injury must carefully review the medical records and be sure that appropriate medical experts are being consulted who can properly diagnose whether brain injury/closed head injury has occurred. Also, a personal injury victim's family doctor or general practitioner should be aware of any consultations or referrals that are going on with regard to analyzing the brain injury or closed head injury. Later, gathering the medical evidence, and determining how to present the medical evidence in the way of exhibits, computer slides in digital format, is very important in presenting evidence to support brain injury. Many people who may serve on a jury are not familiar with closed head or brain injuries and the medicine and science must be made simple for these people serving on a jury. An experienced personal injury lawyer must spend weeks or months organizing the medical exhibits to present them not only to a jury, but in an effort to settle the case often these exhibits must be presented to the insurance company adjusters or to the corporate lawyers who will be making a decision on settling in resolving a brain injury/closed head injury case. Accordingly, the preparation begins weeks or months before a jury trial. Many times, we consult with experienced medical illustrators about how to present an accurate reproduction of medical anatomy such as those rations showing the delicate brain tissue, as but one example of many.
If we can help you or a family member with this most difficult and complex type of personal injury claim, please contact us today via toll-free phone or our quick contact form.
.