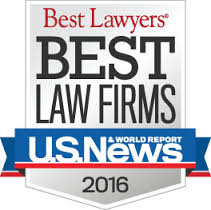 For any potential client searching on the internet for the top rated or best injury lawyer in Virginia to handle a personal injury, there are a dizzying number of possibilities and law firms around the country. Any potential client with a personal injury claim must ask these questions when selecting a lawyer:
1. Is the lawyer active in state and national personal injury attorney organizations?
The biggest trial lawyer organization for personal injury attorneys is the Association of Trial Lawyers of America (ATLA, which recently changed its name to the American Association for Justice (AAJ), which holds regular seminars and conventions. Members of our law firm are active in this organization as it is a vital educational and networking source. Our vast experience in this area of law has earned us national recognition
2. Has the lawyer handled major personal injury litigation in the region of the country where my accident occurred?
You should be able to locate this information from the attorney's website or from talking to the lawyer. With regard to our law firm, we cover the entire eastern region of the United States. We might not be the right law firm for a California case, but then again if the case arises in the eastern United States, you should take a careful look at our law firm's website. Our lawyers have obtained several record setting settlements or verdicts (As of date paid and/or date verdict rendered – see descriptions elsewhere on this website).
3. Does the law firm have investigators and the legal resources to handle my particular type of case? Does the law firm have investigators with necessary experience? Does the law firm maintain legal research files and networking sources? How do I determine this information?
The answer is by studying the law firms website and asking the right questions when you call an attorney. We employ full time and part time investigators unlike some law firms. We main a library of over 1000 prior court deposition transcripts and hundreds of legal research files from prior cases.