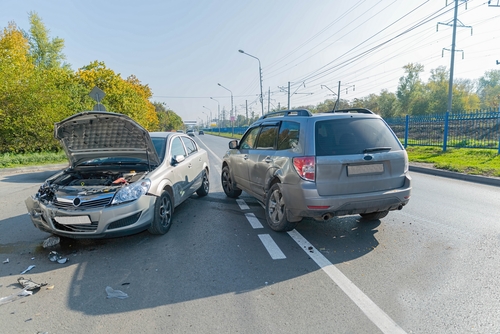 When a person is involved in a car accident, it can be difficult to remain focused, especially if you have suffered any injuries in the crash. The experience can leave a victim reeling and feeling emotionally shaky for days and even weeks later. But if you are physically able, it is best to try to remain as calm as possible in order to take the immediate steps needed to pursue financial compensation for the damages the accident causes them. If a victim is too injured to take these steps, then they should contact a Virginia accident attorney immediately who can make arrangements to gather any available evidence right away.
RELATED CONTENT
One of the most critical types of evidence a victim can use in their car accident claim is photos. Videos are also important. With today's cell phone technology, as well as how the majority of drivers own cell phones, the majority of accident victims have a camera and video recorder on them at all times. This visual evidence is often very compelling to a victim's case because it provides a complete "picture" of the accident scene, the damages to vehicles, damage to property, injuries victims have suffered, road conditions, traffic lights, and more. It is nearly impossible to dispute a photograph of damages caused by a negligent driver.
It is best to take as many photos as you can. It is better to have too many photos than not enough. Another consideration is that we are no longer required to pay to have photos developed like years ago, so there is no cost to take dozens of photos and/or videos to be stored on your phone. Another benefit to taking lots of photographs is that you may capture something in a photo that your attorney can use to help prove your case.
Some of the items you should try to capture in your photos and videos include:
All damage to the vehicle
All damaged objects, including trees, utility poles, street signs
All the people who are at the scene of the crash
All vehicles involved in the crash
Any onlookers and witnesses at the scene
Any vehicles at the scene that belong to witnesses, vehicles that are parked in the area, or that stopped after the crash
Businesses in the area
Crash debris
Inside of all vehicles involved in the crash
Potholes
Road conditions
Road debris
Skid marks
Street signs and traffic lights
Weather conditions
Contact Our Office Today
If you or a loved one has suffered a catastrophic injury as a result of another party's negligent or reckless actions, contact a Virginia personal injury attorney from Shapiro & Appleton. Our firm has aggressively advocated for victims and their families for more than three decades and will fight to get you the compensation you deserve.
It is critical to remember that Virginia has placed a statute of limitation for how long victims have to file a claim for damages against those responsible for their injuries, so do not delay. Failure to file before that legal deadline could mean you lose any chance of ever filing your claim or getting justice against the person responsible for your or your loved one's injuries.
Contact our office today at (833) 997-1774 to set up a free and confidential case evaluation with one of our dedicated Virginia accident attorneys.