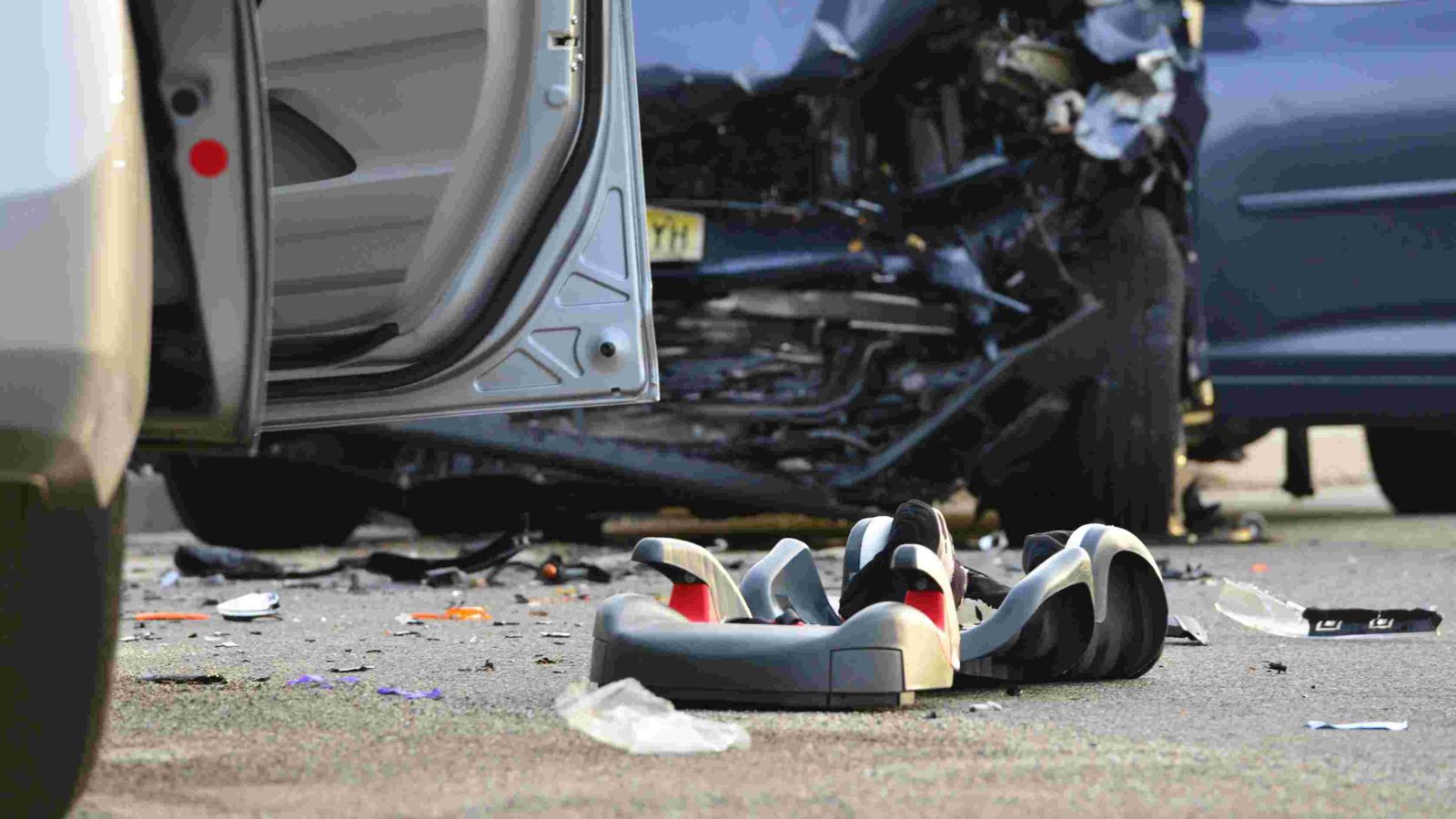 The economic toll of car accidents in this country is staggering. According to statistics compiled by the National Highway Transportation Safety Administration (NHTSA), the economic and societal costs of vehicle accidents in just one year is more than $870 billion. The economic loss totals almost $300 billion. Societal costs, which includes pain from injuries, diminished quality of life, or loss of life totals almost $600 billion each year. This is approximately $1,000 for every man, woman, and child that lives in the United States.
LEARN MORE
The NHTSA estimates that almost 35,000 victims are killed each year in crashes, while another 4 million sustain non-fatal injuries. There are approximately 24 million vehicles that sustain damage each year, as well.
The reasons for these astronomical amounts include the following:
Crashes caused by speeding cost $59 billion and account for 20 percent of the total economic loss. This comes out to $190 for every person in the country. The societal impact cost from speeding is approximately $210 billion and accounted for 25 percent. Speed-related crashes cause the death of almost 11,000 victims and injure another 800,000.
Alcohol-related crashes are responsible for the deaths of approximately 13,000 victims each year and for the non-fatal injuries of about 430,000 victims. The economic cost from crashes caused by drunk drivers is $49 billion, or $158 per person. Drunken driving accidents are the cause of about 20 percent of the total economic price. The societal cost of alcohol-related crashes is approximately 25 percent of the total cost, or $199 billion.
Despite the numerous warnings and safety campaigns, distracted driving is the cause of 20 percent of the total economic cost, coming in at $46 billion. This averages out to $148 per person. The societal cost of distracted driving crashes is about $129 billion of the total cost. This amounts to 15 percent of the total cost. Distracted driving crashes kill 3,300 people each year and leave another 735,000 victims injured.
Seven percent of the total economic costs are from crashes that involved either pedestrians or bicyclists. The total economic cost is about $19 billion. The total societal cost is $90 billion, or 10 percent.
The failure of drivers and/or passengers to use seatbelts cost $14 billion, or 5 percent, in economic loss and $72 billion, or 8 percent, in societal costs.
The lifetime economic cost of each car accident death is $1.9 million. Ninety percent of this amount is for lost workplace and household productivity and legal costs.
Lost workplace productivity costs almost $60 billion each year, approximately 25 percent of the total costs. Lost household productivity costs almost $20 billion each year, approximately 10 percent of the total costs.
Present and future medical costs for victims total almost $25 billion each year, representing about 10 percent of total costs.
Let a Virginia Injury Attorney for Help
If you have been injured in a car accident, you may be entitled to damages if the crash was caused by the negligence or reckless of another driver. Contact a Virginia Beach car accident attorney from Shapiro & Appleton to find out how our firm can get you the financial justice you deserve.