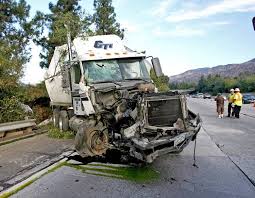 According to a 2006 Federal Motor Carrier Safety Administration report, one in every twenty drivers will be involved in an accident each year.  This makes up 5% of our driving population.  Each year there are also over 140,000 truck accidents and just over half of those (77,000) are the sole fault of the truck driver.
For years, the focus has been on driver's fatigue, but according to this study, driver fatigue makes up only about 13% of all accidents.  There are many other preventable factors that contribute to truck accidents.
Prescription Drug Use 26%
Speeding 23%
Lack of Familiarity with the Road 22%
Over-the-Counter Drug Use 18%
Inadequate Surveillance 14%
Illegal Maneuvering 9%
Exterior Distraction 8%
Inadequate Evasive Action 7%
Aggressive Driving Behavior 7%
Each year, large trucks account for over 5,000 lives lost.  The simple fact is that most of these deaths are preventable by practicing safe driving around trucks and by trucking companies exercising strict control over their drivers.  Trucking companies need to require their drivers to keep thorough logbooks and properly record the time and distance travelled.
To see the impact of truck accidents in your state, click here. 
In Virginia, for instance, there were just over 5,000 truck crashes in 2006. 102 of those were fatal crashes and 2,184 caused serious injuries.