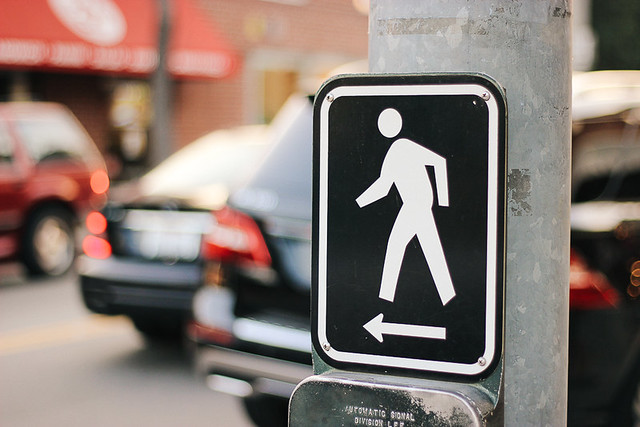 Pedestrians always lose in collisions with cars and trucks. Even a motorcycle or bicycle can severely injure a pedestrian because the person on foot absorbs all the energy of the faster-moving vehicle. The impact can inflict a number of traumas, and slamming to the ground often causes even more damage to the pedestrian's brain and body.
RELATED CONTENT:

Shapiro Washburn Sharp Commissions Study & Interactive Map of Virginia's Most Dangerous Pedestrian Zones
Pedestrians everywhere do have personal and legal duties to protect themselves by looking both ways before stepping into a roadway. Pedestrians should also do what they can to use crosswalks, wait for green lights and walk signals, and err on the side of caution. But, as Virginia personal injury lawyers who have represented many injured pedestrians, we know that a person can take every precaution and still fall victim to a negligent or reckless driver. Case after case has convinced us that too many Virginia drivers simply do not know when they are required to yield to pedestrians. In summary, a pedestrian has the right of way
When crossing a highway or street within any clearly marked crosswalk;
 When crossing at the end of a block or at a clearly identifiable corner;
When crossing a road or highway where the maximum speed limit is not more than 35 miles per hour and while using the most direct route;
Until he or she completes the trip across the road or highway; and
Being in a marked crosswalk gives the pedestrian right of way even when other circumstances might suggest that a driver has no legal duty to yield. For instance, our Virginia personal injury attorneys have secured insurance settlements for pedestrians who used crosswalks on state highways with speed limits of 45 mph and who used crosswalks at intersections that lack stop lights and pedestrian crossing signals.
LEARN MORE
When a driver sees a pedestrian in any situation where the person on foot will be presumed to have the right of way, a driver must, as necessary, change course, slow down, or come to a complete stop and permit the pedestrian to cross safely. Failing to yield makes the driver responsible for causing a pedestrian accident and liable for compensating and paying damages to the injured pedestrian.
Drivers must keep a good lookout for pedestrians and be prepared to yield. Even when the law will be on the driver's side, watching out for people on foot is the right thing to do. Taking one's eyes and mind off the road for even a couple of seconds can set the stage for a deadly collision.
EJL