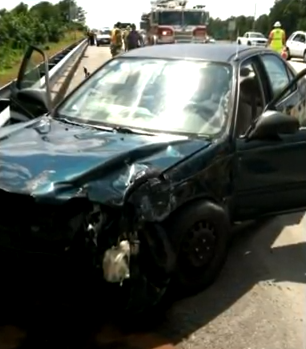 If you call us about an injury from a car accident in Virginia, we will do everything in our power to represent you in a manner that is convenient and as stress-free for you as possible. If you want to come in to our main Virginia Beach, VA, office or our satellite office in Hampton, VA, we will gladly meet you there to discuss your case.
We are also ready to come to you in Chesapeake, Suffolk, Portsmouth, Norfolk or Newport News if that would allows us better answer your up-front questions. Our six personal injury attorneys and three investigators are always on call to meet with a new or existing client at a hospital, their home or wherever is best and easiest for the person we represent.
If it is appropriate, we will send a taxi or private vehicle to you to pick you up and bring you to our office. Our goal is to provide excellent service in a setting that is comfortable and works for our Virginia personal injury clients.
So, if you were hurt anywhere in Hampton Roads, Virginia, it is not a problem for us to get in the car and come and sit down with you at a time and place that you choose so we can discuss your options and rights if you have been hurt in a car crash or truck wreck caused by another driver. We regularly do this for our clients, if it is a case that we can accept.
What if you're hurt in a car wreck in Richmond or Fairfax, VA? Our practice is not confined to Tidewater. We have handled injury cases across the entire state and are prepared to travel to visit with you in Lynchburg, Roanoke, Winchester or Alexandria, VA, if you or your loved one has been seriously injured. In fact, in part because our focus is on helping injured rail workers pursue legal claims against railroads, we typically have a number of lawsuits filed in courts in cities with lots of train activity, like Richmond.
Also, with our toll-free (833) 997-1774 phone number, we make it possible for our clients anywhere to reach us without charge to discuss their case. With e-mail, fax and overnight delivery via UPS and Federal Express, we find it very easy to help clients across the state, just as if we were on the corner across the street from your home.
When choosing a Virginia personal injury attorney, it is important to realize that picking the highest-quality attorney is possible no matter where you live in the Commonwealth. We strive to look after our clients' best interests and make your case as hassle-free as we can.
PA