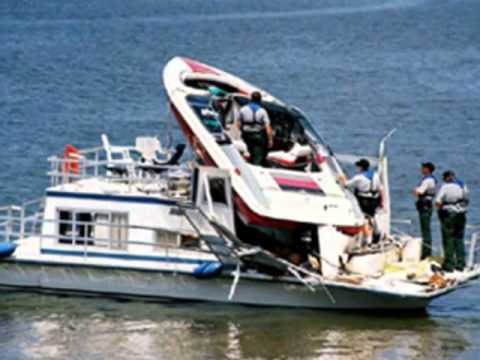 One of the biggest running jokes in the state of Virginia is that a 14-year-old can operate a 68-foot yacht, without any license whatsoever, but the same 14-year-old cannot operate a jet ski without a license. This may sound crazy but it is true.  Virginia was 1 of only 15 states that didn't require knowledge of boater safety to operate a boat, no matter how huge a vessel. That ends July 1, 2007.
In February 2007, The Virginia General Assembly enacted a boater safety education bill that will require boaters to pass a course before being allowed to operate motor boats.  Boater safety courses as of July will be mandatory for all operators of personal water craft (Jet Skis, Sea Doos, Yamaha PWC's) and any motorboats/yachts with engines of more than 10 horsepower.
However, the law will be phased in over time according to the age of operators, with all Virginia boaters–no matter their age–having to comply by 2016.  According to statistics, Virginia's waters are among the most dangerous in the nation–with many personal injuries and even deaths occurring from boats and personal water craft accidents.
According to U.S. Coast Guard statistics, last year Virginia ranked 19th of the nation's 50 states in the number of registered boats, but Virginia was 12th for the total number of boating accidents. Worse yet, Virginia was 9th of 50 states for total boater deaths/fatalities.  Charlie Sledd, who runs Virginia's boating safety program for the Department of Game and Inland Fisheries was quoted recently as admitting that "It's a disproportionate number, " [referring to the death statistic]. Sledd will lead the game department in handling the particulars of the new law.
Florida has led the nation in total boating fatalities since 2001. Interestingly, Coast Guard statistics show that about 70 percent of reported fatalities across the nation occurred on boats where the operator did not have boater safety education.  Since 1997, Virginia required a safety education bill for operators of personal water craft such as Jet Skis after an alarming number of injuries and deaths occurred due to the sudden prevalence, and speed of Jet Skis. Under the law, operators of these speedy little crafts had to be at least 16 years old. Fourteen-and 15-year-olds could operate personal water craft/Jet Skis only after taking a certified course.
Perhaps because of Virginia's centuries old maritime industry, there was never a minimum age boat license requirement in Virginia.  Virginia Beach is a prime area boating, marine activities, Jet Ski activities, and all types of boating. With the summer months comes an increase in accidents on the Chesapeake Bay, the rivers and water ways, including along Atlantic Ocean beaches fronting Virginia Beach. Boating and marine personal injuries involve special circumstances and careful attention by a personal injury attorney. In some cases, Federal Maritime law applies to the circumstances of the injury. In other injuries depending upon their location on the waterways, Virginia common law negligence law may apply. Also, depending upon insurance considerations and the circumstances of the personal injury, lawyers may argue alternative theories of liability against a defendant.
At Shapiro & Appleton& Duffan, our personal injury attorneys are familiar with the strategic decision making that is required in a boating or maritime injury case. If you have any questions about such an injury or death, please contact our law firm for individualized attention to the circumstances of the case.