When a vict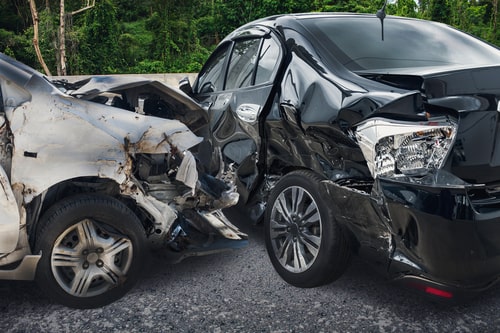 im is injured in a car accident and file a claim against the other driver's insurance company, the insurance adjuster who is assigned the case will usually contact the victim to interview them about the accident and attempt to get the victim to agree to a recorded statement. As a Virginia car accident attorney will advise you, you should never agree to this type of interview and never agree to have your conversation recorded. In fact, any communication with the insurance adjuster should be done through your attorney.
If you have been injured in a crash, contact Shapiro, Washburn & Sharp to speak with a member of our legal team and find out what your rights are during this time. We can discuss how we can help get you the damages you may be entitled to. In the meantime, the following is a brief overview of what a recorded statement is and how it should be handled.
What Is a Recorded Statement?
When an insurance adjuster requests a recorded statement, what they are requesting is that you speak with them, answer their questions and that the conversation be recorded. That statement is then transcribed into a written statement. Whatever a victim says in that statement can ultimately be used against them to diminish or deny their claim.
If a victim does make a recorded statement, there are several issues they need to keep in mind. First of all, insurance adjusters are trained to manipulate conversations and ask victims questions in order to garner certain responses. These responses can then be used against them.
As the insurance adjuster is asking questions, he or she is also looking for inconsistencies in the victim's statements. They will look at statements the victim may have said to police at the scene of the crash regarding whether or not they feel they have been injured and compare that to what the victim may have said to their doctor.
For example, if the victim sustained an injury that had delayed symptoms, like a back injury, they may have thought they were not injured at the scene of the crash, but a few days later went to their doctor because they were in serious back pain. During the recorded statement, the adjuster may try to poke holes in the victim's statements about their injury, accuse them of faking it, etc., and this can intimidate the victim into saying something that could later be used against them.
Another issue with the recorded statement is that the insurance company usually wants the victim to make it within a day or two following the accident. This is also a mistake that can harm a personal injury case. At this early stage, many victims have no idea the extent of their injury, the treatments they will need, how long they will take to recover, and if they will be left with any long-term or permanent disabilities.
What Should a Victim Do if the Insurance Adjuster Calls?
If you have been in a vehicle accident caused by another driver and the insurance adjuster handling the claim contacts you, tell the adjuster that you will not make any statements or provide any information until you have spoken with your attorney. If you already have retained a Virginia car accident attorney, you can tell the adjuster to contact the attorney directly and provide the adjuster with your attorney's information. Then let your attorney know.
Contact Our Office Today
If you or a loved one has suffered injuries as a result of another party's negligent or reckless actions, contact a Virginia personal injury attorney from Shapiro, Washburn & Sharp. Do not speak with the other driver's insurance company before contacting our firm, otherwise, your claim could be jeopardized.
It is also important to remember that Virginia has placed a statute of limitations on how long victims have to file a claim for damages against those responsible for their injuries, so do not delay. Failure to file before that legal deadline could mean you lose any chance of ever filing your claim or getting justice against the person responsible for you or your loved one's injuries.
Contact our office today at (833) 997-1774 to set up a free and confidential case evaluation with one of our dedicated Virginia accident attorneys. You may be entitled to financial compensation for medical expenses, loss of income, pain and suffering, emotional anguish, permanent disability, scarring, and disfigurement. Call our office to find out how we can help.
RELATED CONTENT