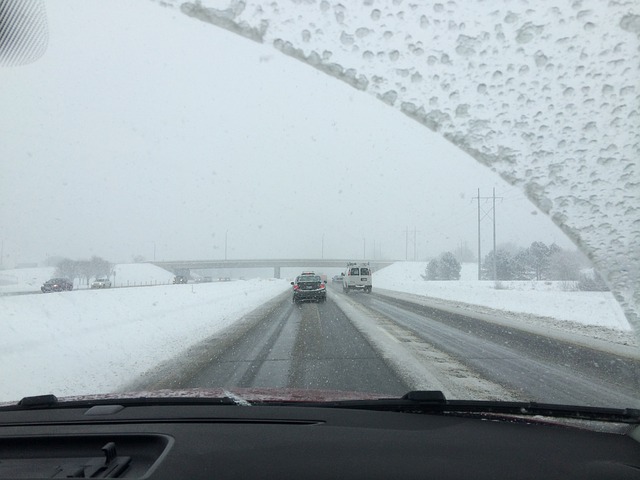 According to national data, there are almost 6,000 victims killed and another 445,000 injured in weather-related car accidents each year. Winter weather is particularly dangerous. Step outside and there's no denying winter is here, and even though North Carolina's winter weather is not as harsh as some other areas in the United States, we still have our days where the weather can make driving difficult. Unfortunately, this often leads to vehicle crashes and injuries. If you have been injured in a weather-related car accident, you may be concerned about how liability is proven and how you are going to be compensated for the damages your injuries have caused you to suffer. The following is a brief overview. For more detailed information about your particular case, reach out to Shapiro, Washburn & Sharp to speak with one of our car North Carolina personal injury attorneys.
Establishing Fault
When a single driver is involved in a car accident, such as losing control of the vehicle and smashing into a tree, they are deemed at fault for the crash, even if they are not issued a traffic citation by police. If that driver files a claim with their insurance company to cover damages, points will be added to their driving record and their insurance company will more than likely increase their premium.
When there is more than one driver involved in the crash, fault needs to be determined in order to establish which driver is liable for damages and losses that result from the accident. If a driver was engaged in negligent behavior or activity at the time of the crash, North Carolina law says that driver is financially responsible for the other driver's losses. Examples of driver negligence include speeding, running a red light, and texting while driving.
When the accident occurs during bad weather, there is the potential for the at-fault driver to try to blame the inclement weather conditions – or even the other driver – for the crash. While no one can control the weather, there are steps drivers should take when they are traveling in snowy, icy, or otherwise hazardous weather conditions. It is always a driver's responsibility to adapt to road and weather conditions. Drivers can be held responsible if they fail to drive cautiously during bad weather conditions.
Some of the factors that a victim's attorney will examine when building a case to prove the other driver was at fault include:
Was the driver traveling at a reasonable rate of speed according to the conditions of the weather?
Was the event of the weather known or was it an unexpected occurrence?
Did the driver maintain a safe distance behind the victim's vehicle?
Could the driver have avoided the accident?
There are other factors that should also be considered when examining the actions of the at-fault driver:
Did they fail to obey traffic lights or signage?
Were they correctly using their headlights?
Were they driving under the influence of drugs and/or alcohol?
Were they driving while fatigued?
Were they driving with worn tires?
Were they engaged in distracted driving behavior?
Were they using their windshield wipers and/or were those wipers in good working order?
Contact a Carolinas Injury Attorney
If you or a family member have sustained injuries in a crash caused by another party, call a North Carolina car accident attorney to discuss what legal recourse you may have for your pain and loss. Under North Carolina law, victims who are injured due to the actions of another person are entitled to financial compensation for medical expenses, loss of income, pain, emotional distress, and other losses they may have suffered due to those injuries. Contact Shapiro, Washburn & Sharp to schedule a free and confidential consultation.
RELATED CONTENT