You become extremely sick and visit your doctor to get treated. They tell you they can't prescribe antibiotics because your body has been infiltrated by an antibiotic-resistant "superbug" resulting in a much more complex and lengthy treatment strategy. If you were diagnosed with a bacteria known as CRE, your life may be in jeopardy since this awful bacteria has a death of rate of over 40 percent, according to USA Today.
Unfortunately, the above-described scenario is becoming more common. What's the cause of these antibiotic-resistant superbugs? Well, reports indicate that dirty duodenoscopes could be the culprit. In fact, the FDA has issued a warning that duodenoscopes pose a safety hazard because it is virtually impossible to properly sterilize a duodenoscope between uses. This is extremely troubling since duodenoscopes are used in about 500,000 procedures in the United States each year.
The FDA revealed that it received 142 reports since 2010 of infection problems related to duodenoscopes. At least 30 patients with duodenoscope-related CRE infections have died, including 11 in an outbreak that began in 2012 at Virginia Mason Hospital in Seattle and another 15 in a 2008 outbreak at an unidentified hospital in Central Florida, according to the aforementioned USA Today article.
How Duodenoscopes Create Superbugs
A duodenoscopes is a long, flexible tube equipped with a microscopic camera, light, and instruments at the tip which is commonly used in Endoscopic Retrograde Cholangiopancreatography (ERCP). The duodenoscope is typically inserted into a patient's mouth and carefully guided past the stomach, into the upper part of the intestines. It is most often used to treat digestive diseases, like gallstones and pancreatic cancer.
"Side-viewing" duodenoscopes are typically used in Endoscopic Retrograde Cholangiopancreatography (ERCP) procedures.  Investigators determined that infectious bacteria become trapped in the "elevator" mechanism of the duodenoscope, which controls tiny tools that can remove blockages or insert stents in a patient's intestinal ducts. The problem is that this channel needs to be cleaned off between uses, which apparently has not been taking place, or at least has not been done properly.
Keep in mind, properly cleaning a duodenoscope is rather complex. In fact, it involves a multi-step process where the elevator is set at precise angles and scrubbed out with tiny, specialized brushes. If this is not done correctly, the duodenoscope becomes tainted with bacteria.
Duodenoscopes Cannot Be Properly Cleaned and Were Never FDA Approved
An advisory panel for the FDA determined that duodenoscopes, as currently designed, cannot be cleaned reliably under existing guidelines. If that wasn't shocking enough, it turns out the Olympus duodenoscope involved in many CRE infections was never approved by the FDA. Regardless, the device will reportedly remain on the market during an FDA review process. How did this happen?
Well, Olympus and the FDA are stating that a "misinterpretation" of when a 510(k) application was needed is the alleged reason that duodenoscopes were allowed to be used, despite the lack of official FDA approval. At least five outbreaks of "superbug" infections have been traced to duodenoscopes that were tainted with bacteria. If the FDA is warning hospitals that duodenoscopes cannot be properly cleaned, as currently designed, and unclean duodenoscopes are causing outbreaks of superbugs, why hasn't a recall been issued? And why are hospitals still allowed to use duodenoscopes? It makes no sense, especially when some of these superbugs are so deadly.
Duodenoscope Superbug Outbreaks Becoming More Common
In January 2015, at least 35 patients at Virginia Mason Medical Center in Seattle were exposed to CRE after undergoing duodenoscope procedures in 2012 and 2014. If that wasn't bad enough, reports indicate that at least 11 patients died after developing these terrible infections.
Additionally, at least 179 people were exposed to CRE after undergoing ERCP duodenoscope procedures at a hospital in Los Angeles in February 2015. If action isn't taken to halt the use of duodenoscopes, these numbers are likely to only increase. In fact, the number of infected patients will probably continue to increase since people who underwent procedures in 2012 are only now starting to report severe illnesses and infections.
Duodenoscope Manufacturers
There are three major manufacturers of duodenoscopes. Of the three listed below, Olympus is the largest duodenoscope manufacturer and is the brand involved in the majority of superbug infections.
Time to Take Action
The duodenoscope injury lawyers at Shapiro, Washburn & Sharp are currently accepting duodenoscope injury cases in all 50 states. Our firm is based in Virginia, but we are a national firm that has handled major personal injury cases throughout the United States. If you or somebody you know was diagnosed with a "superbug" or CRE infection, contact our team of experienced personal injury lawyers for a free, confidential case analysis. Call us toll-free 24 hours a day at (833) 997-1774 or fill out a quick contact form on this page. A lawyer will respond to your inquiry within 24 hours.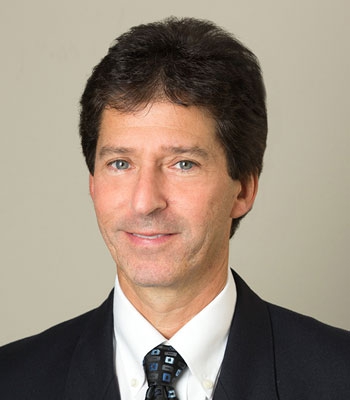 Connect with me
Personal Injury and Wrongful Death Lawyer Serving Va Beach, Norfolk, Chesapeake, and all of Virginia