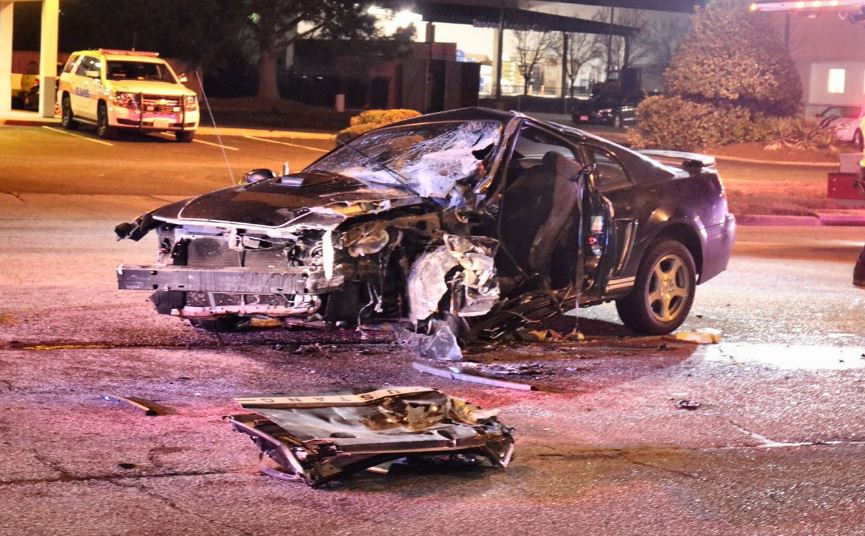 Virginia Beach police are investigating a crash that occurred Tuesday night in the 3500 block of Holland Road. According to law enforcement reports, a man was driving his pickup eastbound on Holland when he saw a 2003 Ford Mustang driving the wrong way, heading straight for him. The man attempted to get out of the Mustang's way and steered his truck to the right, but the Mustang slammed into the front quarter panel of the truck. The driver of the Mustang was trapped and had to be extracted by firefighters.
Police have not yet released any details about the condition of anyone involved in the crash and are continuing their investigation. They did say it appears that alcohol may have been a factor.
Wrong-way accidents are one of the most dangerous types of vehicle accidents there are and often leave victims with serious or severe injuries. In fact, fatality rates are approximately 20 percent higher in wrong way crashes than they are in other types of car accidents. Drivers who are under the influence of alcohol and/or drugs are the number one cause of wrong-way crashes.
Pursing Damages for Car Accident Injuries
When someone has been injured in a car accident caused by the negligent or reckless actions of another driver, Virginia law allows the victim to pursue damages against that driver for all the losses their injuries have caused them to suffer. Many car accident victims face overwhelming medical bills and often face months of treatments and rehabilitation.
Serious injuries can also affect a person's ability to work and earn an income. Depending on the severity of the injury, they may not ever be able to return to their prior profession or occupation because they have been left permanently disabled.
If a victim has been left with a permanent disability and is now limited to the type or amount of work they can do, their Virginia injury attorney can include that loss of earning capacity in the car accident claim or lawsuit. This is done by calculating an amount based on industry standard, expected promotions, and average wages.
When a loss an accident victim has suffered has a quantifiable cost, such as medical bills and lost wages, these are referred to as special or economic damages. The amount of these losses can be calculated based on an actual financial figure. Other losses, such as pain and suffering, emotional distress, and scarring are referred to as general or noneconomic damages. There are several methods of calculating the financial value of these types of damages.
A seasoned Virginia car accident attorney can assist in obtaining compensation for all of these losses, either through a car accident claim or lawsuit. At Shapiro & Appleton, our legal team has been advocating for injured victims and their families for more than 30 years in obtaining the financial compensation they deserved for the injuries they suffered. Contact our office today to set up a free case evaluation and to find out how we can help you.