According to national statistics, aggressive driving accidents continue to be a dangerous issue on America's roadways. The National Highway Traffic Safety Administration (NHTSA) defines aggressive driving as incidents that occur when "an individual commits a combination of moving traffic offenses so as to endanger other person or property."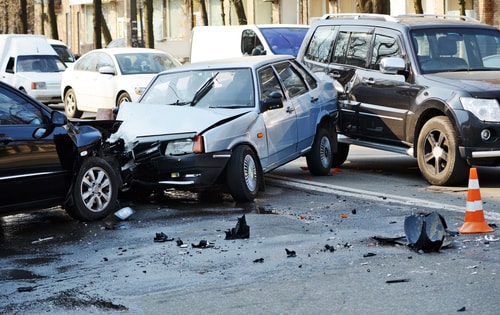 Aggressive Driving Behaviors
Unfortunately, many of us have found ourselves the target of an aggressive driver. Being able to recognize aggressive driving behaviors and how to respond can make a difference between an incident escalating into a car crash – or worse.
When a driver commits three or more moving violations in one driving sequence, then he or she is guilty of aggressive driving. For example, a driver who is speeding on a highway jumps from lane to lane without using their turn signals, and also passes another vehicle on the right would be guilty of aggressive driving. Other examples of aggressive driving include:
Failure to obey yield signs, stop signs, railroad crossing signs, other traffic signals;
Running red lights;
Tailgating; and
Unsafe or erratic lane changes.
A driver who is swerving or driving with sudden, quick movements is also showing aggressive behaviors. If you see an aggressive driver, the best thing to do is to let them pass you. Pull over the road when it is safe for you to do so. In many situations, such as when you suspect the driver is under the influence, you may also want to call 911 and report the driver to local law enforcement.
Road Rage
Many people confuse aggressive driving with road rage, however, although both can be very dangerous, they are two different situations. Aggressive driving is considered a type of personality trait and the bad behaviors occur the majority of the time the driver is behind the wheel. Road rage is usually triggered by a particular event or incident and involves criminal behavior, such as assault or threatening.
Let a Virginia Car Crash Attorney Advocate for You
If you have been injured in a car crash caused by an aggressive driver, contact a seasoned Virginia car accident attorney to find out what legal action you may be able to pursue against the other driver for your pain and loss. Our Va. personal injury law firm has successfully represented many clients who have been injured in aggressive driving crashes and will fight to get you the compensation you deserve.