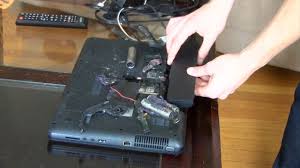 If you were lucky enough to receive a laptop this Christmas you had better take a second and check to make sure it's not one of the Hewlett-Packard laptops that are being voluntarily recalled.  The reason for the recall is that some of their batteries have the potential to overheat, which could lead to them catching fire and burning customers.
The recall is only for the battery, not the computer itself. You can check if your HP computer is one of those affected by clicking here. 
As Virginia defective product lawyers when we hear about a large recall of consumer products, it makes us wonder if the company knew about the defect at some point during distribution, but didn't recall them until after the holidays in order to sell more.  When exactly did the company know of the defect?  This is often a very important question in a defective product claim or lawsuit that anexperienced product defect lawyer will investigate through a variety of research sources.  
 
Believe it or not, there are times that products are only recalled, despite the danger to consumers, when the economic penalty of major lawsuits and multi-million verdicts looms in the future for the at-fault manufacturers.