There's been talk of a potential recall of Yaz/Yasmin birth control pills  given the ever-increasing number of women filing lawsuits claiming serious injuries after taking these dangerous drugs. Reports indicate there could be over 25,000 lawsuits filed against Bayer, the manufacturer of Yaz and Yasmin , before it's all said and done.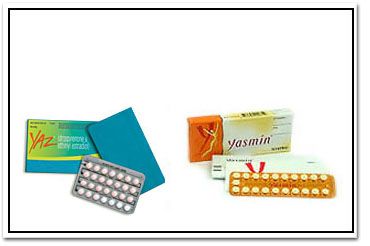 The FDA already publicly criticized Bayer for some of their marketing practices and even fined the company for overstating the effectiveness of Yaz and Yasmin  for treating mild acne and premenstrual dysphoric disorder (PMDD). Bayer had to run corrective ads to let the general public know Yaz was not some magical medication that could treat acne, bad moods, and other menstrual cycle issues.
Given all of this, a recall could make sense. Nevertheless, Yaz and Yasmin remain on the open market. This means sisters, daughters, mothers, wives, and so forth are being exposed to some potentially very serious side effects like blood clots, gallbladder disease, stroke, etc.
Some of these Yaz and Yasmin side effects  have even been connected to death. Bayer probably isn't eager to pull Yaz and Yasmin off the market since they've generated nearly $2 billion in sales from these two prescription drugs alone. Bayer's legal defense so far is that they provided warnings on their box labels so they should not be held liable. This is despite the fact that medical studies indicate a heightened risk of blood clots and reduced bone density  for women taking Yaz/Yasmin as opposed to other birth control pills.
Whether Bayer will eventually settle the majority of the lawsuits filed against them in connection to Yaz and Yasmin is still unknown, but given the increasing amount of evidence that they are dangerous drugs, a good first step in repairing the trust with the public would be to voluntarily issue a recall of these birth control pills.