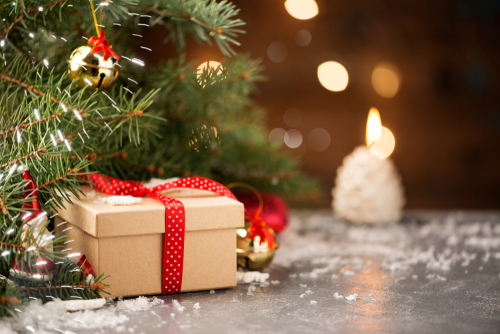 The holidays will be a little bit different for many families this year due to the COVID-19 pandemic, with many people choosing to spend time together "virtually" instead of in-person. No matter how your family decides to do its gift-giving, there is still the potential that one of those gifts could be defective or on a recall list issued by the Consumer Product Safety Commission (CPSC).
The CPSC is the agency that oversees dangerous products and recalls. It is always a good idea to check their website to see what the latest recalls are and what consumers should do if they have purchased the product. The agency is also where consumers should file complaints if they have been injured or had some incident with a product they have purchased. Injured consumers should also contact a Virginia defective product attorney to find out what legal recourse they may have against the manufacturer of the product or other potentially liable party.
Recalled Products
The following products are currently on the CPSC recall list and could potentially be products that have already been purchased as holiday gifts:
Santa Cruz and Juliana Aluminum Bicycles (2020 model year): The aluminum pieces may have experience thermal damage during paint stripping operation, causing the bike to bend or buckle, which can cause the rider to fall,
Crock-Pot® 6-Quart Express Crock Multi-Cookers: The recalled Crock-Pot multi-cooker can pressurize when the lid is not fully locked.  This can cause the lid to suddenly detach while the product is in use, posing burn risks to consumers from hot food and liquids ejected from the product.
InvoSpa Electric Throw Heated Blanket: The recalled blankets can overheat, posing fire and burn hazards. 
Ring Video Doorbells (2nd Generation): The video doorbell's battery can overheat when the incorrect screws are used for installation, posing fire, and burn hazards.
SONOMA Goods for Life branded three-wick candles: The candle's high flames can ignite the surface of the wax or cause the glass to break, posing fire and burn hazards. 
YETI Rambler® 20 oz Travel Mugs with Stronghold Lids: The magnet slider on the lid can eject and hot contents can spill out, posing injury and burn hazards.
Contact a Va. Defective Product Attorney for Help
At Shapiro, Washburn & Sharp, our Virginia product liability attorneys know how devastating a defective product accident can be for a family. Our personal injury firm represented the estate of a man who was killed when the lawnmower he was on exploded and burnt him to death Not only was the manufacturer aware that the plastic fuel tank and fuel line connection was insecure, but they had designed a new fuel tank within a year after the victim had purchased his mower and never alerted consumers of the prior defect.
The company also denied there were any other reports of fires caused by their lawnmower, but an intensive investigation by our attorneys revealed not only were there other reports, but that the company was fully aware these reports existed. The jury found in favor of the victim's family with an award of $2.5 million.
If you or someone in your family has been a victim of a defective or dangerous product, call our office to speak with a Virginia personal injury attorney today at (833) 997-1774 for a free and confidential case evaluation.
RELATED CONTENT