What Happened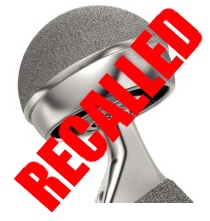 A jury awarded $8.3 million in compensatory damages to a retired prison guard after determining that the design of the DePuy ASR XL hip implant caused the guard's injuries, according to Bloomberg.com. The jury award included $338,136 to cover accrued medical expenses and $8 million for the victim's physical pain and emotional suffering.
The prison guard, after receiving the DePuy hip implant, suffered dislocations, pain and follow-up surgeries known as revisions.
The attorney for the prison guard stated, "Somebody needs to tell [Johnson & Johnson]…'build these things right. Don't let this happen again.'"
The verdict is likely to set a "starting price" for other plaintiffs in settlement discussions, said Erik Gordon, a University of Michigan business professor, according to the Bloomberg article.
The Virginia Injury Lawyers' Perspective
It's good to see an injured victim get restitution from an at-fault party. Various reports have surfaced indicating that Johnson & Johnson neglected the failure rate of the DePuy hip implant device rushing it to the open market and putting thousands of people at risk of suffering serious injuries.
Potentially Helpful Legal Articles and/or In-Depth Legal Guides
If you or a loved one suffered serious side effects after getting the DePuy hip implant device, take a moment to download and read our in-depth report on the DePuy recall and the legal rights you may have. The report was written by our team of Virginia personal injury lawyers.
Have Questions? Visit our FAQ Page
If you have questions, take a moment to review our VA injury law firm's library of FAQs related to product defect injuries and the rights available to injured victims.