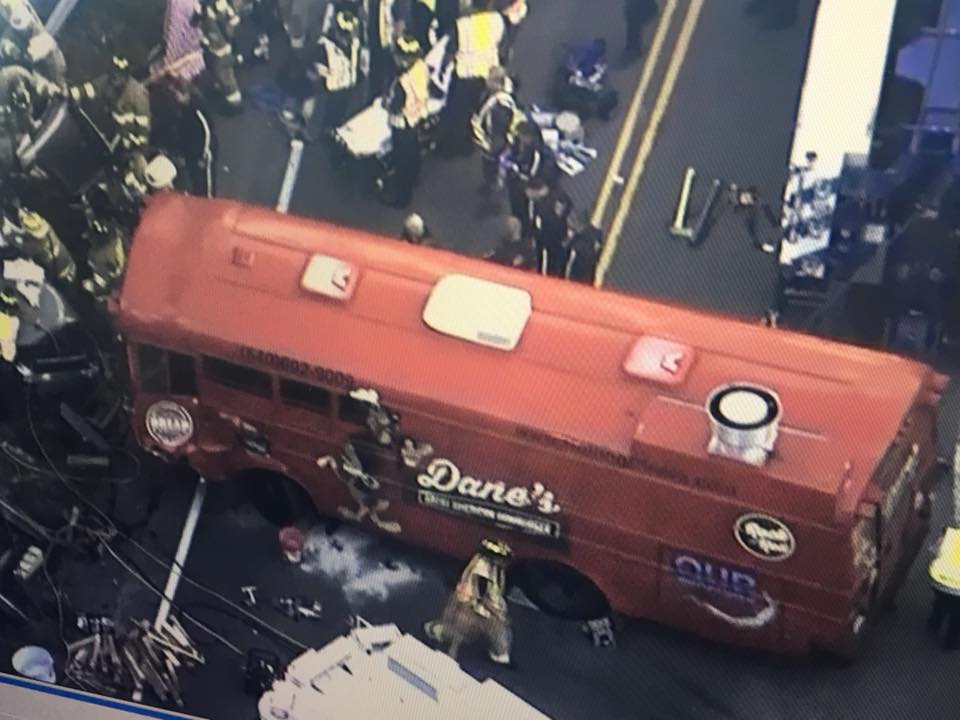 On Sept. 8, 2017, at approximately 4:30 in the afternoon, 39-year-old Erin Kaplan was driving her Audi station wagon on Evergreen Mills Road in Leesburg. In the vehicle with her were her son, two daughters, and her mother. As Ms. Kaplan was driving, her vehicle was suddenly slammed into by a 22,000-pound food truck when the driver of the truck ran through a stop sign. Ms. Kaplan was killed instantly. Her family members were also seriously injured, including her 17-year-old son who spent 54 days in the hospital before he was moved to a rehabilitation center.
The police investigation discovered that the convicted driver was well aware the vehicle he was driving – an old school bus he had converted into a food truck – had brakes in dire need of repair.
Last Friday, the driver of the food truck was found guilty of involuntary manslaughter, reckless driving, failing to have insurance, failing to have an operator's license, and failure to have the vehicle inspected. He faces up to 12 years in prison.
Poorly Maintained Trucks: Death Traps on the Roads
Unfortunately, this horrific crash is not an isolated incident. There are far too many commercial trucks on the road that pose serious risks to all commuters because owners of the vehicles fail to properly maintain these vehicles, despite federal and state regulations.
The Federal Motor Carrier Safety Administration (FMCSA) has extensive regulations regarding the requirements that all commercial vehicles must abide by. The most frequently ignored regulations that often result in truck crashes include the number of hours truck drivers can travel, a driver operating under the influence of alcohol and/or drugs, transporting a load which is overweight, and poorly maintaining the vehicle.
Although regular safety inspections of trucks are required, shortcuts are taken and mechanical failure occurs. Some of the most common are:
Brake failure
Faulty engine parts
Impaired visibility caused by faulty mirrors or wipers
Reduced steering
Tire pressure issues or worn tires
Victims of Truck Crashes
Truck accidents are more complex than other types of vehicle accidents and often have more than one at-fault party. Victims of truck accidents should consider retaining the services of an experienced Virginia truck accident attorney who will conduct a thorough investigation of the crash, including obtaining maintenance records and other critical information which will help determine the cause of the crash and which parties are responsible.
If you or a family member has been injured in a truck accident, or if you have lost a loved one in a crash, contact a seasoned Virginia truck accident attorney to discuss what legal recourse you may have. Even if it is not entirely clear who is the at-fault party, a Va. injury attorney will be able to determine which party or parties are liable. At Shapiro & Appleton, our injury attorneys have represented numerous truck accident victims and have the legal expertise to handle these complex cases with positive results.