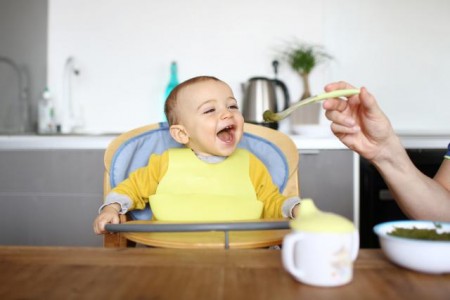 Anyone who has welcomed a new baby into their family can attest to the amount of baby gear and equipment you need and how all that equipment can totally overtake your house. A home with a new baby quickly fills up with a crib, baby swing, high chair, stroller, clothes, toys, and more, leaving many parents to wonder how such a small littler person require so many items.
Most parents do a lot of research and comparison shopping when deciding which brand and model to purchase for any of these items. One of the more alarming events that can occur, however, is when there are national recalls for an infant or toddler item because of the dangers it poses to children. Unfortunately, many of these defects do not come to light to the public until there are actually young victims who have been injured and the manufacturer is forced to issue a recall.
LEARN MORE
If your child has been injured by a dangerous or defective product, you may be able to file a product liability claim against the manufacturer or distributor in order to obtain financial compensation for the injuries your child has suffered.
Dangerous Children's Products
The federal agency that protects consumers against defective or dangerous products sold in this country is the U.S. Consumer Product Safety Commission (CPSC). According to data collected from CPSC, more than $1 trillion spent each year on injuries, deaths, and other damages caused by defective products.
The CPSC investigates all consumer complaints and reports of injuries and determines whether there should be a recall issued, including baby items. There have already been multiple children's items recalled in 2018, including:
RH Baby & Child vintage race car mobiles, which pose a choking hazard;
Luxe Satin children's long-sleeve robes, which violates federal flammability standards;
MultiPro bassinets, which pose a risk for falls and entrapment;
Graco highchairs, which pose a fall hazard; and
Britax B-Agile and BOB Motion Strollers, which pose a fall hazard.
In addition to the recall, the CPSC is suing Britax for failing to comply with the terms of the recall or to correct the defect. This despite the fact that there have been more than 200 consumer complaints reporting multiple injuries, including head trauma, facial contusions, and dental injuries in children. There have also been reports of fractured bones for parents caused by the defective stroller.
A complete list of recalled products can be found on the CDC website at this link.
Pursuing a Claim
If you or your child has been injured because of a dangerous product, a Virginia product liability attorney may be able to assist you in pursuing a claim against the manufacturer for selling a defective product or failing to issue proper warnings. Damages can include:
All medical expenses;
Lost wages and any future loss of earnings if the victim has been left with a disability;
Pain and suffering;
Emotional anguish; and
Scarring or disfigurement.
At Shapiro & Appleton, we have been fighting for accident victims for more than three decades and will work diligently to get you the amount of compensation you deserve for your losses. Call our office today at (833) 997-1774 for a free and confidential consultation to find out how our legal team can help.