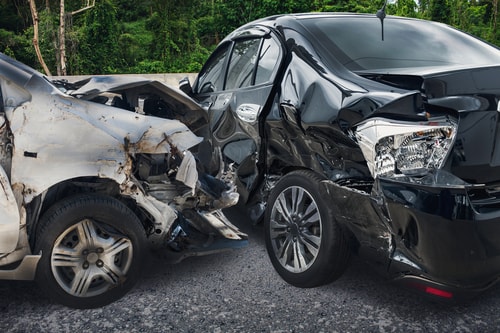 When many accident victims picture the process that lay ahead of them in their pursuit of financial compensation for the injuries they have suffered, they often imagine a long, dragged-out legal process that involves discovery (evidence gathering), depositions, hearings, and more. It is not uncommon for a personal injury case to take up to a year or more before it is resolved in Virginia's civil court system.
However, there is an alternative for accident victims whose damages total less than $25,000 and resolves much faster than the civil court route. Under Virginia Code § 16.1-77, accident victims are allowed to file their case in the general district court, resulting in a much quicker resolution of their lawsuit, typically within six months of filing. The $25,000 limit for damages is exclusive of interest.
LEARN MORE
There are other benefits to filing a personal injury lawsuit in general district court besides the timeframe. The rules of the court mean that it can also be less expensive for the victim regarding court fees and other expenses. The filing is less complicated and less expensive, usually under $100. A personal injury attorney will submit a Warrant in Debt form with the general district court and that begins the process.
And unlike personal injury cases heard in civil courts, there is no need for discovery, request for documents, interrogatories, depositions, and many of the other factors that drive up the cost of pursuing an injury lawsuit.
Cases in general district court do not require the testimony of medical experts to validate the victim's injury. Under Virginia Code § 16.1-88.2, the medical records and expenses that the victim has incurred can be presented as sufficient evidence validating their injuries when a case is being heard in general district court, with the following stipulations:
A written medical report from the victim's treating physician be submitted, along with an affidavit.
The information provided in the report must be accurate and true. It must also be fully descriptive regarding the nature and the extent of the victim's injuries.
All medical expenses included in the report are true and accurate.
A copy of the report was provided to the defendant within 10 days of the hearing.
If the judge does not find in your favor in general district court, you have an automatic right to appeal to the circuit court, as long as you do not increase the amount of damages you are suing for. You are still allowed to use the affidavits for medical records and expenses, which still eliminates the need to pay physicians to come to court to testify about your injuries.
Contact a Virginia Personal Injury Attorney Today
If you would like to find out more details on filing a personal injury lawsuit in Virginia, contact Shapiro & Appleton to set up a free and confidential case evaluation with one of our dedicated personal injury attorneys.