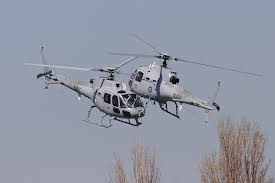 The Virginian Pilot reported today that a helicopter pilot, who was witnessed flying erratically at the 2007 Suffolk Peanut Fest, will spend 60 days in the Western Tidewater Regional Jail.  The defendant who lives in Florida was charged with flying while intoxicated and later indicted on charges of felony child neglect/abuse after he offered rides over the festival on October 14, 2007.
Witnesses reported to police that the pilot was flying erratically, buzzing the tops of cars and tents, as he gave $10 rides over the Suffolk Municipal Airport.  Earlier this year, the pilot – who claimed in court that he had 30 years of experience – pleaded guilty to one count of felony child neglect and to reckless operation of the Bell 206L-1 helicopter. A charge of flying while intoxicated was not prosecuted as part of the agreement. Also as part of the plea agreement, a sentence of four years in prison for child neglect was suspended. 
The pilot received a year in jail, with 10 months suspended, for flying recklessly. Judge Westbrook Parker ruled that the defendnat will serve two months in jail and be on supervised probation for two years. He has lost his privilege to fly for five years.  With facts like this, it's a miracle that no one ended up injured or killed as a result of the pilot's reckless and negligent behavior.