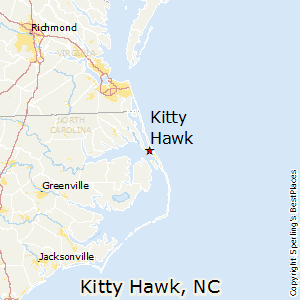 If you or a loved one was injured in a car accident in Kitty Hawk, North Carolina (NC), our law firm is here to help. A serious wreck can have life-altering ramifications, and you need an experienced and aggressive personal injury attorney by your side. Our Kitty Hawk car accident injury law firm has represented thousands of auto accident victims since 1985. We have the skill and experience to effectively advocate for you to get you the compensation you deserve. Furthermore, we have an NC office in Kitty Hawk, specifically on 8 Juniper Trail, near the Marketplace Shopping Center.
Common Causes of Serious Car Accidents in Kitty Hawk
Below are some of the most common causes of major auto accidents on the roads and highways of NC:
Distracted Driving – Often motorists will catch themselves looking away from the road just a little too long because something caught their eye.  This has always been a problem and is best addressed by making motorists aware of the responsibility they take when behind the wheel.  Unfortunately in today's modern world we are faced with many other distractions like cell phones, GPS devices and multimedia players that increase the chance that a driver may become distracted, leading to an accident.
Speeding – Speeding or failure to reduce speed can result in vehicles running off the road when making a sharp turn or rear-ending the automobile in front of them because they failed to slow down. Speeding was a factor in 70,000+ car accidents on the roads of North Carolina last year.
Driving Under the Influence – Alcohol or drugs will impair a driver's ability to properly operate a motor vehicle.  This includes both illegal as well as legal drugs such as prescription medicines and even some over the counter products.  There were over 900 accidents on the roads of North Carolina recently as the result of intoxicated drivers.
Failure to Yield the Right Away – There were over 33,000 auto accidents in North Carolina recently due to drivers failing to yield the right of way.  Failure to yield is when one driver fails to realize that another driver or pedestrian has the right to proceed before them. Such accidents may result from failing to yield for a pedestrian or bicyclist, failure to yield when merging on a highway, and failing to yield to oncoming traffic when making a left turn.
Reckless or Aggressive Driving – Individuals who drive recklessly or aggressively are more prone to lose control of their vehicles. Motorists who drive recklessly may also disregard other traffic laws, be prone to speed or drive under the influence of alcohol or drugs.
Financial Restitution for Your Harms and Losses 
A serious car accident places a tremendous financial and emotional strain on the victim, or victims. In the blink of an eye, your life was turned upside down to the negligent actions of another driver. The intent of a personal injury claim is to make you whole, or as close to whole as possible, by awarding financial restitution for your harms and losses including: 
Medical Expenses – Medical attention is expensive.  Modern medicine can do amazing things but everything has its price. If you are injured in a vehicle collision that was not your fault, you deserve coverage for the medical expenses you incur.
Lost Wages – Victims of automobile accidents often spend weeks, if not months recovering from their injuries, leaving them out of work.  If you have been put out of work due to someone else's negligence then you should be entitled to the income you depend on to support your family.
Pain and Suffering – A personal injury victim in a car, truck or motorcycle accident may not only experience physical pain and suffering for months, but they may experience mental pain as well. Pain and suffering can include the physical injuries from the accident itself, physical pain from medical treatment required due to the accident, depression, post-traumatic stress disorder and physical scarring or disfigurement.
Punitive Damages – In some extreme cases where the reckless driver's conduct is particularly egregious, punitive damages may be pursued. Punitive damages are intended to punish the negligent party and send a message that their conduct is unaccpetable. Here is an example of a case where punitive damages were successfully pursued.
The Kitty Hawk car accident lawyers at our firm have been representing people injured in motor vehicle accidents for decades and have tried hundreds of these cases. Remember, the lawyer who will be representing the insurance companies specializes in defending personal injury cases. You should have the same advantage in your case. 
Why You Need a Kitty Hawk Personal Injury Lawyer After Your Collision
If you were seriously injured in an automobile accident in Kitty Hawk, there are many reasons why you should speak with an attorney. Without legal representation you will be dealing with insurance adjusters whose sole job is to settle the claim for as little as possible, not to help the injured or their family members who are suffering. If you are injured in an automobile collision you should seek immediate medical attention, follow the advice of your doctors, and then contact a personal injury attorney in Kitty Hawk. You should not, without advice from counsel, make any statement to an insurance adjuster. It is important that the facts of your wreck be investigated properly and competently. Insurance companies know which lawyers are experienced in these matters and which ones are not. They are more likely to pay a reasonable settlement or negotiate with you fairly when you are represented by an experienced personal injury trial lawyer. Without the knowledge of the complex insurance laws and policy provisions, a person could easily give away valuable rights and lose reasonable compensation.   The Outer Banks (OBX) is a 200-mile-long string of barrier islands and spits off the coast of Northeastern North Carolina (NC), on the east coast of the United States. The Outer Banks are a major tourist destination known for beautiful unspoiled beaches and great fishing,  and the Wright brothers' first flight in a controlled, powered, heavier-than-air vehicle took place on the Outer Banks of North Carolina on December 07, 1903, at Kill Devil Hills, located not far from our North Carolina personal injury law firm's office in Kitty Hawk, NC.  The Outer Banks area includes Currituck and Dare counties and these cities and towns:  Carova Beach, Corolla, Knotts Island, Duck, Southern Shores, Kitty Hawk, Kill Devil Hills, Nags Head, Manteo, Wanchese, Cape Hatteras, Rodanthe, Waves, Salvo, Avon, Buxton, Frisco, Hatteras & Okracoke.