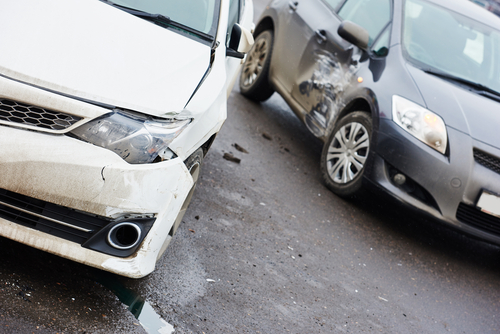 A frequent type of accident that the North Carolina car accident attorneys at Shapiro, Washburn & Sharp see are merging car accidents. These crashes occur when one vehicle swipes another vehicle either from the side or from the back while merging into another lane or onto another road. These accidents are very common during rush hour traffic when commuters are heading to or from work. A merging crash can result in serious injuries and property damage. The speed of the vehicles involved usually determines the extent of the damage.
When a merging accident results in injuries and/or property damage, it is important to establish which driver was responsible for the accident. Generally, the driver who was merging into the lane or onto the road was liable for the crash, however, there are situations where the other driver is liable. A North Carolina car accident attorney can evaluate the evidence of the crash and determine which driver was responsible.
Causes of Merging Crashes
Drivers need to know how to judge the distance they have when they are trying to merge or change lanes. There are some factors that can hinder that judgment, such as weather or road conditions. One of the more dangerous factors that can affect a driver is distraction caused by their phone or other electronic devices.
Some of the most common causes of merging accidents that our legal team has handled includes:
Cutting across multiple lanes of traffic
Cutting off vehicles and making unsafe lane changes
Driving too slowly from an on-ramp onto the highway
Merging into a middle lane while another driver merges into the middle lane from the other side
Not using signals when changing lanes
Injuries Caused by Merging Accidents
Since driving too fast is one of the most common contributing factors to these types of crashes, victims often suffer serious injuries. Some of the more common are:
Back injuries
Brain injuries
Facial injuries
Fractured bones
Internal organ injuries
Neck injuries
Spinal cord injuries
Death
Determining Liability
When a Carolinas car accident lawyer is representing a victim of a merging car accident case, their goal is to get the victim the financial compensation they are entitled to under the law. This compensation may include medical bills, loss of income, pain and suffering, emotional anguish, permanent disability, and more. In order to be successful, the attorney must show that the other driver was either negligent or reckless and that behavior caused the accident that resulted in the victim's injuries.
As mentioned above, in most cases, the driver who was merging is often at fault in these types of crashes, but there are also many cases where the other driver was at fault. Some of these behaviors include:
The other driver was engaging in distracted driving activity
The other driver merged into the middle lane without using turn signals
The other driver sped up when the merging driver began to merge
Some of the evidence a car accident attorney will use to prove liability includes:
Police report
Estimated speed of the vehicles
Traffic and weather conditions
Accident reconstruction
Damage done to the vehicles to determine if vehicle side-swiped or struck from behind
Witnesses to the crash
Surveillance video of the crash
Other driver's smartphone data to determine if they were on the phone at the time of the crash
Contact a North Carolina Injury Attorney
If you have been injured in a crash caused by a driver who was speeding, contact a North Carolina car accident attorney to see what type of financial damages you may be entitled to. The legal team from Shapiro, Washburn & Sharp have been advocating for injured clients since 1985 and will do all we can to ensure you receive the best possible outcome under the circumstances of your case. If you would like to meet with one of our skilled North Carolina car accident attorneys to find out how we can help, call us today at (833) 997-1774 for a free case evaluation.
RELATED CONTENT