The state of West Virginia has a two-tier system for arresting and charging drivers whose alcohol consumption has decreased their ability to operate a car, truck, motorcycle or boat safely. When breath or blood tests administered or requested by WV police show a driver to have a blood alcohol content, or BAC, of 0.08 or higher, that person is considered to have been driving under the influence (DUI). At the same time, WV drivers can be found guilty of impaired driving if their BAC measures higher than 0.05 but lower than 0.08. It is important for you to realize that you can still be arrested if your BAC is below 0.08 if the arresting officer decides you were driving recklessly.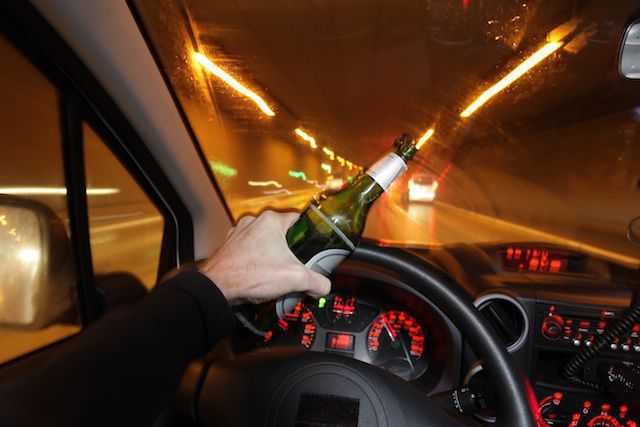 A person who refuses to participate in field sobriety testing in West Virginia should be aware that the state has an implied consent law. This means receiving a WV driver's license requires a person to participate in any and all field sobriety tests administered by a law enforcement officer. As a West Virginia driver you can have your license suspended for between 90 days and 3 years for simply refusing a breath or blood test.
Criminal courts in West Virginia also enforce a zero tolerance law for underage drinkers or drug users who drive. Anyone younger than 21 who is convicted of DUI or impaired driving can loose his or her driver's license permanently.
Check out these related articles:
DUI in West Virginia is prosecuted using two standards of evidence —  common law and per se. Common law evidence for driving under the influence consists of proof that a person was physically or mentally unable to drive due to consuming alcohol or drugs. Acceptable common law evidence includes eyewitness accounts of the driver's driving pattern, results from a field sobriety test, descriptions of the driver's appearance and results from blood tests. Per se evidence of DUI is the breath or blood test BAC result by itself, and that result is not needed for a DUI or impaired driving conviction based on common law evidence.
Like Virginia and North Carolina, West Virginia allows people injured in a traffic accident caused a drunk or drugged driver to sue the at-fault driver for punitive damages. Such monetary awards, which family members of people killed in car, truck and motorcycle DUI or impaired driving accidents can also seek, are awarded over and above any compensation for the victim's medical treatment expenses, lost wages and pain and suffering.