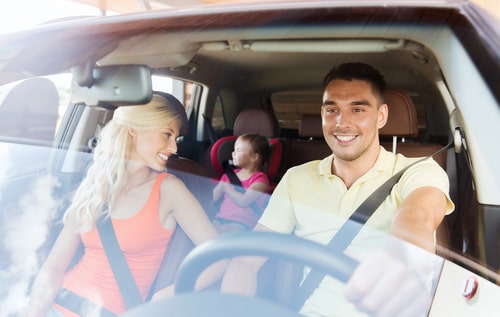 Virginia is recognized as one of the top commuter states in the nation. In fact, the state was ranked at number 16 for best states for commuters to drive in according to a study conducted by WalletHub. The criteria for the study included these four factors:
Cost of ownership and maintenance
Traffic and infrastructure
Safety
Access to vehicles and maintenance
Despite its positive ranking, Virginia still experiences a high number of vehicle accidents. In 2019, (the last published report from the DMV), Virginia had more than 128,000 vehicle accidents that resulted in 827 deaths and another 65,000 injuries. More than 25,000 of those accidents were speed-related.
Unfortunately, the odds of a driver getting into a crash are high, no matter how safe a driver you are. One study found that 77 percent of drivers have been in at least one accident. Other studies have found that the average driver will file an accident claim with their insurance company once every 18 years, concluding that the average driver (who obtains their license at age 16), will experience three to four crashes during the course of their driving lifetime.
Knowing what to do and being prepared can go a long way to obtaining a successful car accident claim. In addition to reporting the accident and obtaining medical treatment for injuries, there are important documents you need to make sure you have in order to pursue for that compensation.
Paperwork that your Virginia car accident attorney will need in order to pursue your claim includes the following:
Police report
A written description by you of what happened
Photos of the accident scene
List and contact information of drivers who were involved in the accident
List and contact information of witnesses to the accident
All medical reports
All medical bills, including medications, medical devices, etc.
A list of all medical appointments, along with mileage and/or other travel expenses
Photos of your injuries
Regular work schedule and list of any days/hours you were unable to work after the crash that was directly linked to your injuries (i.e., recovery, doctor's visits)
There may be other documentation that your attorney will need or will obtain on your behalf, such as surveillance videos and accident reconstruction findings. All of these items will go towards building your car accident case against the at-fault driver.
Call Our Office Today
Car crash victims often suffer from injuries that require a long-term recovery process. This often involves high medical expenses, as well as lost wages from work, and pain and suffering. And it is not uncommon for victims to suffer life-long damage from these injuries.
Insurance companies will often try to pressure car crash victims to settle their claims quickly and for much less than what the victim deserves. That is why it is critical to contact a skilled Virginia Beach car accident attorney immediately following a collision for advice and direction. Our personal injury law firm has built a solid reputation for aggressively advocating for our clients against difficult insurance companies and getting them the compensation they are entitled to.
Call our office today to schedule a free and confidential consultation. For more information, download our free guide to car crash injuries in Virginia.
RELATED CONTENT