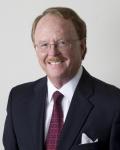 Jim Lewis, one of the partners at our personal injury law firm, was a featured author in Primerus 180, a legal publication offered to experienced, highly ethical practicing trial attorneys.
Jim wrote an article discussing a recent West Virginia jury trial he handled where Playdoh was a key source of evidence. The Playdoh was used in a demonstrative exhibit to illustrate an important aspect of the medical malpractice that plaintiff was alleging occurred during their procedure. The total cost of the exhibit was less than one dollar.
To Jim's surprise, this simple piece of evidence was extremely helpful to the jury in understanding what occurred and Jim believes it helped him obtain a $300,000 award for his client.
In the article, Jim contrasted his simple, yet effective, piece of evidence with the evidence offered by the defense counsel. The defense brought in highly technical and elaborate Power Point presentations and other exhibits that likely cost a large sum of money. But, at the end of the trial, Playdoh won the day.
To read Jim's article, download it for free here.