DISCLAIMER: BELOW ARE REPRESENTATIVE SETTLEMENTS AND VERDICTS. PLEASE NOTE THAT EVERY CASE IS DIFFERENT.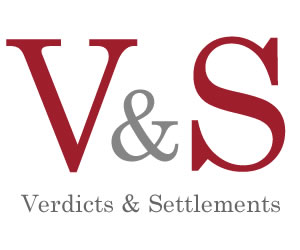 Our team of Virginia Beach personal injury attorneys know a thing or two about large jury verdicts and settlements. Our firm, along with co-counsel, obtained a record-setting $60 million jury verdict (with post-trial interest included) for a gas station worker who suffered a brain injury in a Norfolk Southern train wreck.
Below is a list of some of the largest/biggest personal injury verdicts and settlements in Virginia. Keep in mind that every case is different. Simply because you see a case on this list that sounds similar to your case does not mean you will obtain a similar verdict or settlement.
MULTI-MILLION DOLLAR VIRGINIA JURY VERDICTS AND SETTLEMENTS
Record-Setting VA Verdict (year 2000) - $60 million verdict ($46 million jury verdict; $60 million with interest) for traumatic brain injury in train derailment accident

Case name: French v. Norfolk Southern

Our Virginia personal injury law firm, and co-counsel, represented a gas station worker who suffered a mild traumatic brain injury in a Norfolk Southern train accident. The train derailed and crashed into the our client's place of business. In an instant, his life was changed forever. Our client suffered a myriad of orthopedic injuries and a traumatic brain injury. We understood the impact of this horrific accident and worked tirelessly during a three-week trial to obtain this record-setting, historic Virginia jury verdict.

Multi-million dollar structured settlement in traumatic brain injury truck accident case (click here to learn more about the settlement)

Case name: Confidential

Our team of Virginia truck accident injury lawyers handled this case. Here's what happened - a commercial big rig slammed into the back of a car that was stopped at a stop light. The impact was so severe that a young girl who was sitting in the back of the car suffered serious personal injury - life-altering brain trauma. The truck driver claimed he fainted before he hit our clients and the case was defended using a sudden medical emergency defense. Our personal injury law firm fought that defense put up by the company involved and worked tirelessly to get our client the restitution they deserved. The CT scans and MRIs done at the hospital showed the areas of the young girl's brain injured in the wreck began to develop encephalomalacia, also known as cell death. To assess the extent of her brain injuries and help plan her recovery and treatment, the young girl was treated and evaluated by a neuropsychiatrist. Following the evaluation, the neuropsychiatrist warned that as a result of the injuries, our client may develop problems with disinhibition, impulse and aggression control as she matures. Clearly, the damage done to this innocent girl was severe and the parties reached an agreeable settlement during mediation.

​

$25 million, medical malpractice missed diagnosis

Case name: Denton v. Chu, M.D.

Court: Hampton Circuit Court

In this case, the plaintiff was a fit and active 37-year-old at the time of his heart attack in 2010. He started experiencing chest pain, shortness of breath, sweating and jaw pain. He was seen by the defendant cardiologist. The defendant performed a cardiac catheterization to rule out heart disease. Both during and following the procedure, the plaintiff was told that his arteries were clear, normal and free of disease. Nevertheless, his chest pain and shortness of breath continued for two months, and doctors continued to treat him based on the defendant's analysis. The plaintiff then suffered a massive heart attack. Doctors discovered a complete blockage of the plaintiff's left anterior descending artery. The plaintiff survived the heart attack, but was forced to undergo multiple procedures and lost more than half of his heart function.

​

$25 million, medical malpractice birth injury

Case name: Cibula v. U.S.

Court: U.S. District Court, Alexandria

In this case, a child suffered brain damage from a birth-related injury. The parents sued the United States under the Federal Tort Claims Act claiming that Navy physicians negligently handled the pregnancy. The child now suffers from permanent physical and neurological injuries and will never be able to live independently.​

​

$20 million, product liability defective Mazda window frame

Case name: Walters v. Mazda Motor Corp.

Court: Roanoke Circuit Court

A woman driving a 1995 Mazda Miata convertible was paralyzed in a single-vehicle accident when a latch intended to hold the convertible top to the windshield frame failed, allowing the window frame to collapse. The woman's attorneys retained experts who testified that the Miata would have protected the woman against severe injury in the rollover accident if the top had remained latched to the windshield frame. She was awarded $20 million in a suit against the auto manufacturer. The verdict is believed to be one of the largest jury awards ever returned in Roanoke Circuit Court.

​

$14.14 million, side airbag defect on Hyundai

Case name: Duncan v. Hyundai Motor Company Ltd., et al.

Court: Pulaski County Circuit Court

In this case, the plaintiff suffered a traumatic brain injury after a side airbag failed to deploy in his Hyundai Tiburon. The plaintiff spent nearly a week in a coma after his Hyundai slammed into a tree. The plaintiff filed suit based on a breach of implied warranty of merchantability theory. The plaintiff claimed that the airbag sensors in the Hyundai Tiburon models were in the wrong location and did not accurately detect when the side airbag should deploy.

​

$10.5 million, wrongful death tractor-trailer crash

Case name: Isaiah Lester, individually and as Administrator of the Estate of Jessica Lester v. Allied Concrete Company, William Donald Sprouse

Court: Charlottesville Circuit Court

Jessica Lester was a passenger in the Honda driven by her husband, Isaiah Lester. They were headed up to Monticello Mountain towards Charlottesville when they were hit by an Allied Concrete Company truck on a blind turn. The truck was up on two wheels and overturned on their car. Jessica's skull was crushed. She lingered for eight days and eventually died. Isaiah was grief-stricken and developed chronic PTSD. The truck driver was charged with manslaughter and pled guilty. After a 3-day trial, the jury recognized the serious trauma and pain associated with this accident and decided in favor of the plaintiffs. There were many post-verdicts motions and the case was appealed to the Virginia Supreme Court.

$8.6 million railroad wrongful death jury verdict for asbestos cancer victim​ (settled while on appeal)

Case name: Payne v. CSX

Our team of railroad disease/cancer attorneys represented a railroad worker who spent 40 years of his life working for CSX and was diagnosed with lung cancer. During his working career, our client was exposed to radiation, asbestos, toxic fumes, and other horrific substances. However, it was only after he retired that the damage began to show itself. Sadly, our client died while this case was still pending, but we continued on with his wife taking his place as the representative of his estate. After a lengthy trial, a jury returned a verdict in our client's favor.

​

$3.5 million, wrongful death truck wreck case (click here to learn more about the settlement)

Case name: Confidential

A tractor-trailer driver rear ended a passenger vehicle on Interstate 64 (I-64) in Norfolk. Our client, a 25-year-old man, was a passenger in a car driven by a friend who was driving slowly after a tire problem. Our client's vehicle caught on fire but our client was unable to escape. He lost his life in the crash. Our personal injury attorney team discovered that the tractor-trailer operator violated several safety rules from the Virginia CDL Manual. We also discovered evidence of poorly controlled diabetes which the trucker had failed to adequately treat prior to the crash by not following doctor's orders and not taking his medication properly. We presented this evidence and were able to arrive at an agreeable settlement. The money recovered will be used to help the victim's only surviving beneficiary, his young daughter.​

​

$3.5 million drunk driving car accident injury case (click here to learn more about the verdict)​

Case name: Rios v. Hicks

Court: Newport News Circuit Court

In this case, a middle school teacher was hit, head-on, by an intoxicated driver. The teacher suffered significant, debilitating, injuries. Ed Booth, along with co-counsel, took the case to trial and won a $3.5 million jury verdict, which included a $1 million punitive damage award.

$2.5 million, wrongful death case against lawn mower manufacturer (click here to learn more about the verdict)

Case name: Bilenky v. Ryobi, et. al.

Court: Eastern District of Virginia, Norfolk Division

In this case, our firm represented the estate of a man who died when his Ryobi ride-on lawn mower exploded and burned him to death. We filed a lawsuit against the manufacturer, Ryobi Technologies, Inc. After a 5-day jury trial, a $2.5 million verdict was rendered in favor of the widow. The jury found that Ryobi negligently manufactured the fuel tank and fuel line on the mower model.

​

$2.3 million, shoulder dystocia medical malpractice birth injury (click here to learn more about this verdict)

Case name: Spollen v. Bertholf

Court: Norfolk Circuit Court

Our team of Norfolk medical malpractice lawyers represented a child who suffered a serious birthing injury (shoulder dystocia). This was a permanent, life-altering arm injury. The medical malpractice claim was brought against a nurse-midwife who assisted the child's mother at birth. A jury determined the nurse's negligent care was the cause of the child's permanent arm injury. The jury awarded $2.3 million in regard to the child's injuries and separate reimbursement for medical expenses previously expended by the mother.

​$1.5 million railroad accident injury jury verdict (read more about the verdict here)

Our team of railroad accident injury attorneys represented a rail worker who had his leg partially crushed as the resutl of an on-the-job accident. We filed suit in federal court and took the case all the way to a jury trial. After the 3-day trial, the jury returned a verdict in our favor for $1.516 million dollars.
Time to take action
You may be looking at these case results because you or a loved one was seriously injured in an accident, or a family member was killed or lost their life due to negligence of another. Reviewing case results is helpful, but is only step 1 in the process. You should now contact one of our experienced personal injury lawyers and set up a confidential, no-cost consultation with us so we can evaluate your claim.

As mentioned earlier, we cannot guarantee that any potential client will receive a multi-million dollar verdict or settlement or any specific result, but we can guarantee that our attorneys will use their extensive personal injury trial experience, and will work tirelessly on your behalf. In fact, we have a written pledge we make to all of our clients. To read this pledge, check out this page on why clients have decided to be represented by our Virginia personal injury law firm.