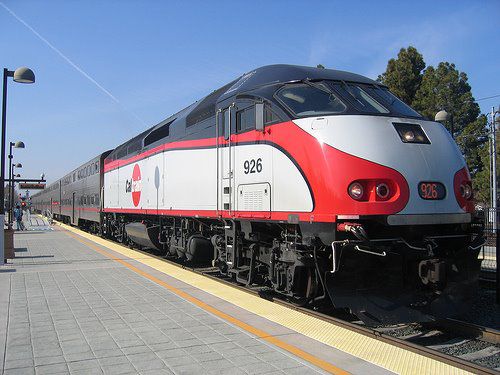 So far, 11 people have been killed in railroad accidents involving Caltrain, according to the Contra Costa Times.  This is an alarming number considering these deaths have all occurred after May and we still have a number of months left in the year.
Most recently, a man driving a 1998 Honda Civic was struck by a Caltrain after his vehicle broke down on some rail tracks and died instantly.
The high number of fatalities puts a dubious spotlight on the fact that Caltrain designated September "Railroad Safety Awareness Month," according to RT&S.
Other railroad companies have been involved in far fewer fatal railroad accidents, so clearly Caltrain needs to take heed of their safety awareness month and thoroughly examine their safety procedures. 11 deaths in five months is far too high in the opinion of this injury lawyer.
Our firm has seen the devastating injuries that trains can cause. We represented a gas station worker pinned under the rubble of what were once walls of the gas station. He suffered orthopedic crush type injuries and brain damage/injury.  The Northern Virginia (VA) jury returned a $46 Million verdict.
We also represented numerous residents of Graniteville, South Carolina (SC) after a Norfolk Southern train smashed and derailed, sending toxic chlorine gas spewing in clouds through the town, causing personal injuries and deaths.
 About the Editors: Shapiro & Appleton personal injury law firm is based in Virginia (VA), near the NE North Carolina (NC) border and handles car, truck, railroad, and medical negligence cases and more. Check out some of our case results involving railroad accidents and trains. Our injury attorneys host an extensive injury law video library on Youtube . In addition, our lawyers proudly edit the Virginia Beach Injuryboard, Norfolk Injuryboard, and Northeast North Carolina Injuryboard as a pro bono public information service. Lawyers licensed in: VA, NC, SC, WV, DC, KY.
PA