In an example of what not to do while operating an 18-wheeler, a truck driver tried to cross the tracks at N. Main Street and Railroad Drive, near Duke's Barbecue, as a train was passing, according to Live5 News. Consequently, the 18-wheeler was pummeled by the train and the driver was seriously injured. Hopefully, they'll be able to make a full a recovery.
Trucking accidents and train accidents are terrible individually, but when these two major-duty machines collide in a single accident, the damage can be severe. The truck driver is lucky to be alive.
In 2008, there were over 120,000 truck accidents with over 4,000 of those accidents leading to a fatality. To make matters worse, it's been reported that thousands of trucks violate basic federal safety standards and fail to have serviceable brakes, trained drivers, and/or quality tires.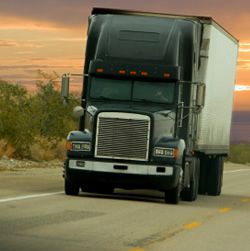 As an injury lawyer who works for a firm that represents people seriously hurt in truck accidents, something needs to be done to correct these violations. The National Highway Traffic Safety Administration needs to send a clear message that safety is a top priority. The truck drivers who handle their vehicles irresponsibly and the trucking companies who send out these vehicles with defective equipment are unacceptable. This type of behavior puts all of our lives at risk.
About the Editors: Shapiro & Appleton is a law firm which focuses on injury and accident law and we have experience handling truck accidents. Check out our case results to see for yourself. Our law firm has offices in Elizabeth City, North Carolina (NC) and Virginia Beach, Virginia (VA). . Our attorneys have handled thousands of automobile negligence cases involving trucks, cars, trains, and motorcycles. Our lawyers hold licenses in NC, VA, SC, WV, KY and DC. We are ready to talk to you by phone right now-we provide free initial confidential injury case consultations, so call us toll free at (833) 997-1774. Our injury attorneys also host an extensive injury law video library on Youtube .  In addition, our lawyers proudly edit the Northeast North Carolina Injuryboard, as well as the Virginia Beach Injuryboard and Norfolk Injuryboard as a pro bono public information service.
PA