For the second time in a week, a tragic trucking accident occurred on Highway U.S. 76. Darren Keith Murry was driving his garbage truck when an 18-wheeler smashed into him on the Eastbound side of the highway near a BP gas station, according to SCnow.com.  Darren was killed.
My deepest condolences go out to Mr. Murry's friends and family.
The first major accident involved four vehicles including an 18-wheeler, two cars, and a dump truck. This accident occurred on the U.S. 76 Bridge over the Great Pee Dee River. Two people died.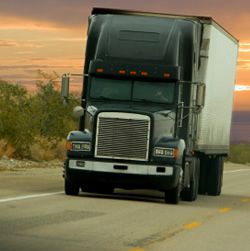 Why are so many tragic accidents occurring on U.S. 76? It's a major highway in South Carolina (SC) since it leads directly to Myrtle Beach and is commonly utilized by GPS devices to direct drivers. This is invariably leads to high traffic volume and an increased risk of accidents. This is why it's so crucial to be cautious while driving on the highway.
"The drivers of these vehicles have to pay attention and not be distracted," said Lance Cpl. Sonny Collins of the South Carolina Highway Patrol.
This is especially true of truck drivers. They are handling extremely lethal vehicles which cause major damage in an accident. There is no room for error, such as distracted driving, speeding, etc. when driving an 18-wheeler, dump truck, or any other large trucking vehicle.
About the Editors: Shapiro & Appleton is a law firm which focuses on injury and accident law. Our law firm has offices in Elizabeth City, North Carolina (NC) and Virginia Beach, Virginia (VA). Our attorneys have handled thousands of automobile negligence cases involving cars, trucks, trains, and motorcycles. We would be pleased to send you one of our FREE reports about car accident cases, including our special report on distracted driving or our Best Guide to Car Accident Injuries in North Carolina. Our lawyers hold licenses in NC, VA, SC, WV, KY and DC. We are ready to talk to you by phone right now-we provide free initial confidential injury case consultations, so call us toll free at (833) 997-1774. Our injury attorneys also host an extensive injury law video library on Youtube .  In addition, our lawyers proudly edit the Northeast North Carolina Injuryboard, as well as the Virginia Beach Injuryboard and Norfolk Injuryboard as a pro bono public information service.
PA