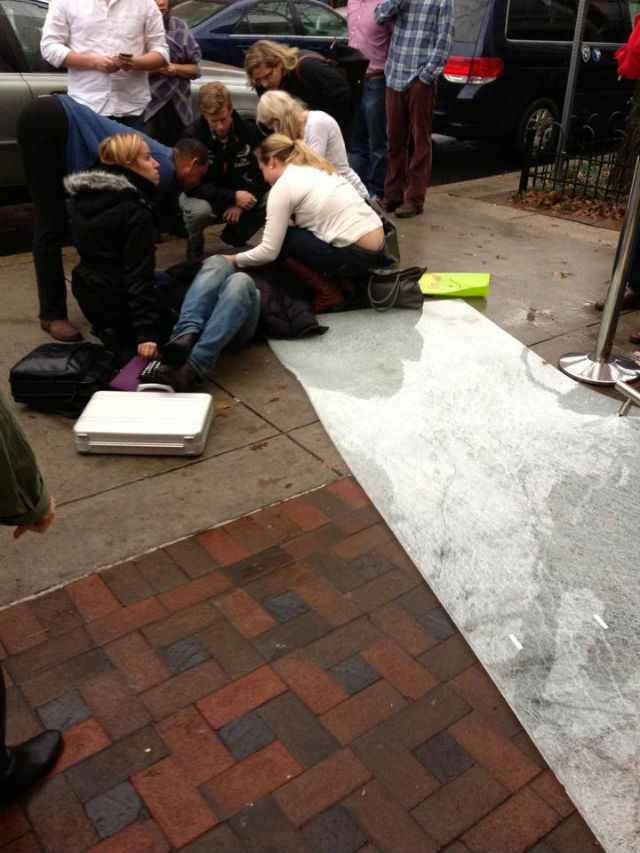 An 800-pound Apple store door suddenly detached and fell on an innocent pedestrian who was walking down a sidewalk in Bethesda, Maryland (MD). The pedestrian wound up suffering a broken pelvis, according to reddit.com. 
While we think of Apple as the designer of lightweight compact iPods, iPads and iPhones, there was nothing sleek or lightweight about this Apple Store front entry door.
A business owner owes a duty to the public to see that the entrance to their business is kept in a reasonably safe condition. This means the owner is responsible for injuries caused by conditions that the owner actually knew existed, or should have known existed. We do not know, as of the date of this posting, what caused the Apple store door to suddenly become unhinged. The owner, or an employee, may have noticed an issue with the door, but we cannot say with certainty until more details are revealed about this incident. 
Our thoughts go out to the injured victim. A broken pelvis is a serious injury that will likely take months to fully recover from.  The pelvis is a ring-like structure of bones which help protect the lower digestive tract. Even a small fracture can result in agonizing pain. A severe break can affect both the bone and the delicate internal organs shielded and protected by the pelvis. The recovery time to heal from a broken pelvis can be months, or even years. To make matters worse, during the recovery, eating, sleeping and just moving around can be tremendously painful.