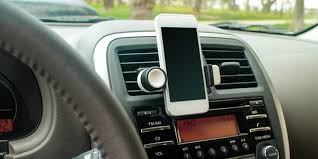 We all know about the perils of using our smartphones while driving. Every state, including North Carolina, has laws that prohibit texting and driving. Some states have even enacted hands-free device laws which make it illegal to hold your smartphone while driving, even you are only talking on the phone. A recent study conducted by the AAA Foundation has concluded that any type of use of a cell phone while driving, even hands-free, can have a great impact on a person's driving ability.
All Cell Phone Use Increases Crash Risk
The study examined data that was collected from just under 3,600 drivers. Researchers obtained the data from the Second Strategic Highway Research Program Naturalistic Driving Study. This information was gathered by using in-vehicle video and other collection equipment over several months. The research team was particularly interested in the six seconds just prior to a crash occurrence.
The relationship between driver cell phone use and crash involvement was quantified using a case-crossover study design in which a driver's cell phone use in the six seconds immediately prior to the crash was compared with the same driver's cell phone use in up to four six-second segments of ordinary driving under similar conditions. The conditions that were controlled in the study included:
Driver speed;
Lighting;
Locality;
Time of day; and
Weather.
Researchers concluded that all cell phone use, including dialing, talking, browsing, texting, reaching for the phone, and answering the phone all increase the risk of getting into a crash.
The researchers also found that certain types of cell phones increase the risk more than others. Tasks that require visual-manual coordination are the most dangerous. This is especially true for texting while driving. This was the most dangerous cell phone activity of all.
Another factor that contributes to the risk a crash is the traffic density. This appears to play a significant role in what type of crash it is and how severe. It is actually more of risk when traffic is flowing and the driver is using a cell phone than it is when the traffic is heavy. Drivers pay more attention in heavier traffic.
Contact a Carolinas Injury Attorney
According to statistics, there were 54,279 distracted driving crashes in the state of North Carolina in 2016. These crashes killed 177 victims and left another victims 26,999 injured.
If you have been injured in a crash caused by a driver who was texting and driving or some other distracted driving behavior, contact a North Carolina car accident attorney to find out what legal recourse you may have. The legal team from Shapiro & Appleton has been advocating for injured clients since 1985 and will do all we can to ensure you receive the best possible outcome under the circumstances of your case. If you would like to meet with one of our skilled North Carolina car accident attorneys to find out how we can help, call us today at (833) 997-1774 for a free case evaluation.