There's no question the drywall causing people to flee their homes due to potential health hazards and corroding appliances is from China. I repeat – there's no debate that the drywall potentially causing cancer and obliterating the value of people's homes was shipped from China. However, China is deflecting any legal responsibility and simply ignoring lawsuits brought forth by distraught citizens.
There's only been one Chinese company that's recognized the lawsuits so far. The big challenge for attorneys is the fact that trying a case in international court is extremely expensive and any civil judgments are not enforceable in China.
Don't let this dissuade you from filing a lawsuit if you've been affected by the toxic Chinese drywall. As a lawyer who works for a firm that's won cases involving toxic substances, I believe somehow, some way, justice will be served.
This lethal drywall is destroying people's lives and if there's a will, there's a way to attain the necessary compensation to right this wrong.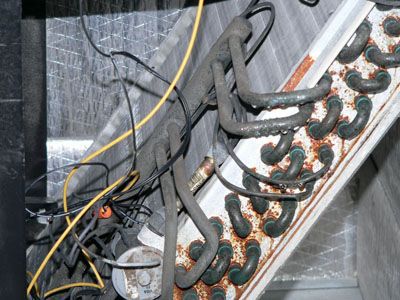 One potential legal avenue to explore involves attempts to obtain damage payments by seizing vessels that shipped the drywall to the U.S. and filing claims against Wall Street investment banks with a share of ownership in the Chinese companies, according to chron.com.
About the Editors: Shapiro & Appleton is a law firm which focuses on injury and accident law and we have experience handling dangerous drugs and prescription drug errors. Check out our case results to see for yourself. Our law firm has offices in Elizabeth City, North Carolina (NC) and Virginia Beach, Virginia (VA). Our lawyers hold licenses in NC, VA, SC, WV, KY and DC. We are ready to talk to you by phone right now-we provide free initial confidential injury case consultations, so call us toll free at (833) 997-1774. Our injury attorneys also host an extensive injury law video library on Youtube .  In addition, our lawyers proudly edit the Northeast North Carolina Injuryboard, as well as the Virginia Beach Injuryboard and Norfolk Injuryboard as a pro bono public information service.